Different EPS cement sandwich panel require different EPS cement sandwich panel machinery
2016-01-18
EPS cement sandwich panels have the following different types: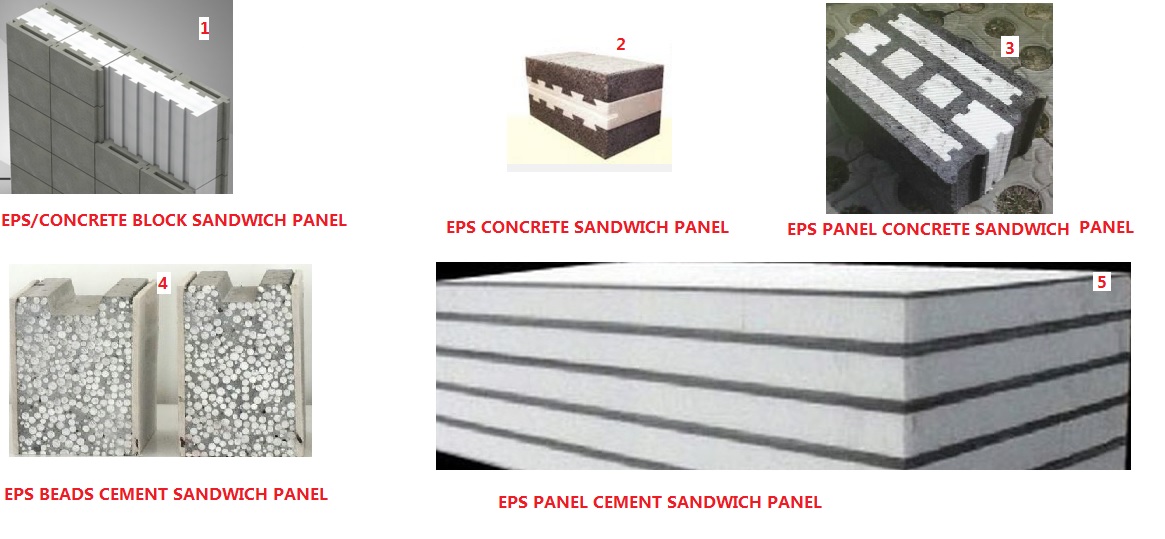 Different EPS sandwich panels require different EPS cement sandwich panel machines.
For the Item 1,2,3, it requires concrete block machine to make. For item 4,5,it will require another two different EPS cement sandwich panel production lines to make.
If you want to know more details, please write to me by sales@hbhscn.com I will be very happy to help you.
PreviousWhy concrete block wall would crack?
NextWhich factors do affect the price of the steel roll forming machine?