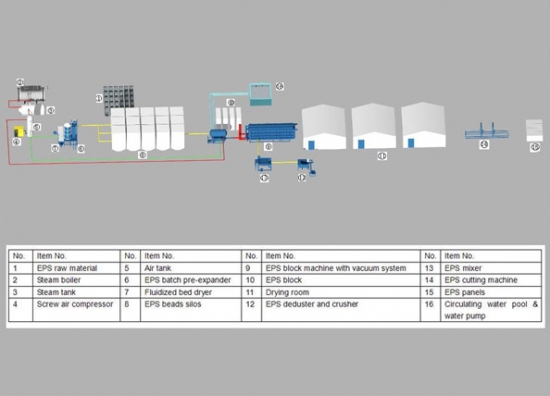 Full EPS production line
PRODUCT DESCRIPTION
EPS panel production line includes:

1)EPS pre expander
2)EPS block molding machine
3)EPS cutting machine
4)EPS recycling system
5)EPS silos and silo transport system
6)Steam boiler
7)Steam tank
8)Double Screw air compressor
9)Air tank
10)Pipes and valves for connecting the full EPS production line
What is the ESP panel Production process?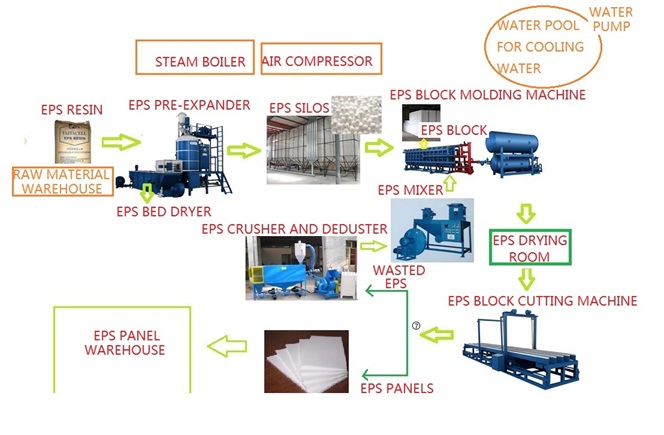 Do you supply turn key project?
Yes. Usually we supply turn-key project, we' ll dispatch engineer to go there for guiding the assembling and training
workers until your factory runs normally.
How long will it take for manufacturing the full production line?
50-60 days. Because in the manufacturing process, we must make heat treatment for the steel to guarantee the high service life.
How we make machines?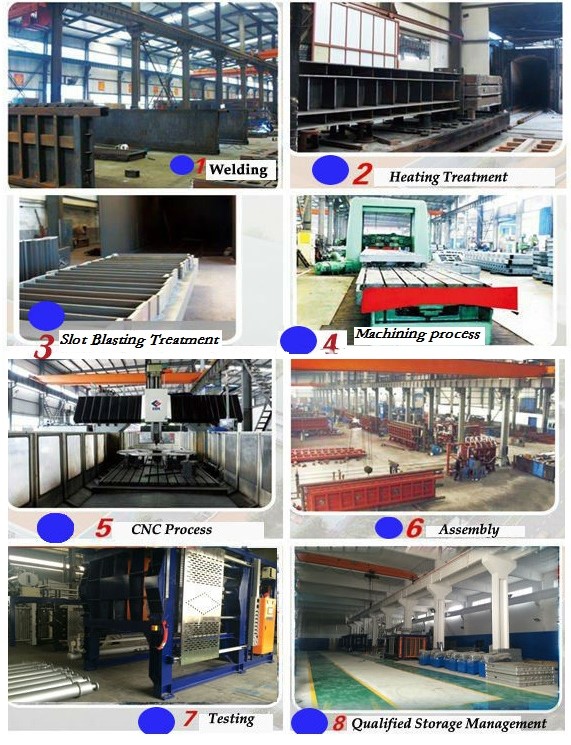 We use which brand sparts?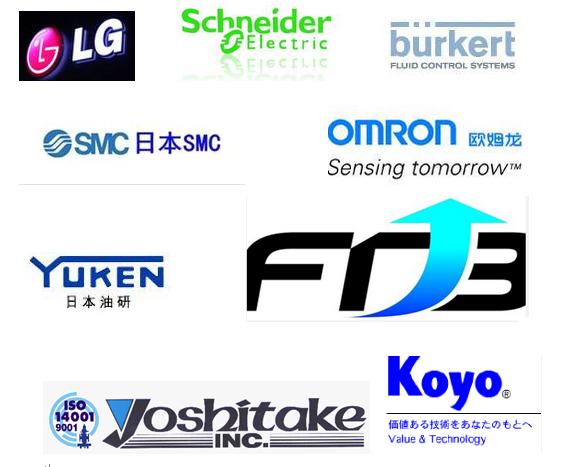 To see our wokshop and delivery
About EPS machines, please refer the following link:
Continual type EPS Pre-expander, please refer http://www.hbhscn.com/continual-type-eps-pre-expander_p29.html
Batch type EPS pre-expander, please refer http://www.hbhscn.com/batch-type-eps-pre-expander_p33.html
Air cooling type EPS block molding machine, please refer http://www.hbhscn.com/air-cooling-type-eps-block-modling-machine_p47.html
Vacuum type EPS block molding machine, please refer http://www.hbhscn.com/vacuum-type-eps-blocking-molding-machine_p48.html
Semi-Auto EPS block cutting machine , please refer http://www.hbhscn.com/semi-auto-eps-block-cutting-machine_p49.html
Automatic EPS block cutting machine , please refer http://www.hbhscn.com/automatic-eps-block-cutting-machine_p50.html
Hot wire CNC foam cutting machine, please refer http://www.hbhscn.com/eps-hot-wire-cnc-foam-cutter_p16.html
EPS foam coating machine, please refer http://www.hbhscn.com/eps-coating-machine_p18.html
CNC thermocol cutting machine, please refer http://www.hbhscn.com/cnc-thermocol-cutting-machine_p14.html
5 axis CNC foam cutting machine, please refer http://www.hbhscn.com/5-axis-cnc-foam-cutter_p15.html
EPS circle cutting machine, please refer http://www.hbhscn.com/circle-arc-eps-cutting-machine_p19.html
EPS shape molding machine please refer http://www.hbhscn.com/icf-block-molding-machine_p69.html
EPS recycling system ,please refer http://www.hbhscn.com/eps-recycling-system_p35.html
EPS production line auxiliary system, steam boiler, steam tank, air compressor, air tank, please refer http://www.hbhscn.com/auxiliary-equipment-for-the-full-eps-production-line_p38.html
EPS hot melting recycling machine, please refer http://www.hbhscn.com/eps-hot-melting-recycling-machine_p57.html
EPS 3D panel machine workshop, please refer http://www.hbhscn.com/eps-3d-panel-machine-icf-blcok-machine-workshop_nc3