EPS Hot Wire CNC Foam Cutter
PRODUCT DESCRIPTION
EPS Hot Wire CNC Foam Cutter
With a CNC foam cutter , you may quickly build complex shapes ,like 2D cornices, shaped pillars, Domes ,top and bottom of pillars etc.Our goal is to provide a low cost hot wire CNC foam cutter for cutting cornices, shaped pillars, letters, logos etc. Assembly is simple and software is easy to learn. Also we can design and manufacture CNC foam cutter with sculptures function if you need.
With more than 1000 user's using experiences, we believe we can give you more good suggestion in CNC foam cutting and sculpture field!
EPS hot wire CNC foam cutter Parameters:
Cutting speed: 0-100mm/s
Drawing software: CAD/CAXA
Cutting error: <1mm
Power:220V 50HZ 1PH
Size:1600 x 1100 x 1100
Special size can be made according to customer's requirement.
Advantage comparing with common foam CNC cutter
1. Accurate – orientation system , the cutting error is less than 1mm, cutting speed to 100mm/s.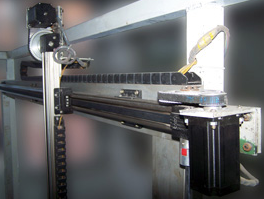 2. Unique numerical control program system with patent.
The program can make the machine run without computer, reach one computer control many machines at the same time. (But for common foam CNC cutting, one computer can only control one cutting machine.)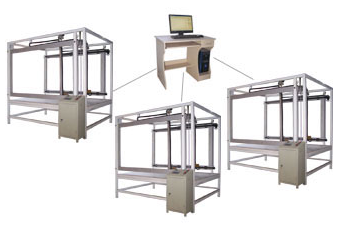 3. Even if the computer failure, the machine can run out of computer.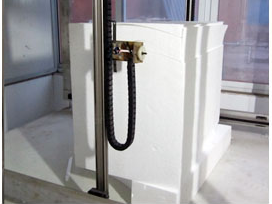 4. Use Industrial Energy-saving stabilized voltage power source, save energy 80%, the cutting is more uniform and stable.
With current and voltage digital display, isolation with indoor electric, avoid the risk of electric shock.
5. Use timing belt and ball screw as guide rail, it makes the cutting more precise.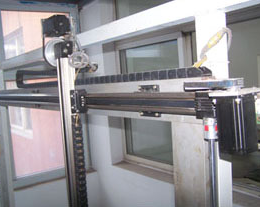 Application
1. Casting industry as lost foam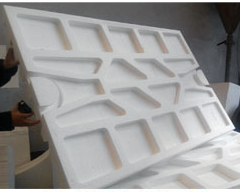 2. Decoration as cornice, column etc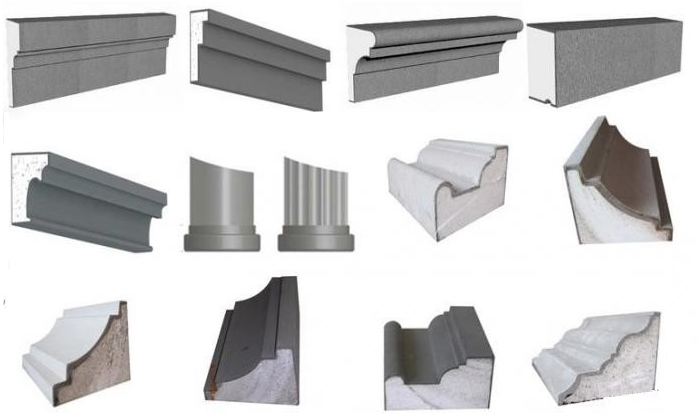 3. Packing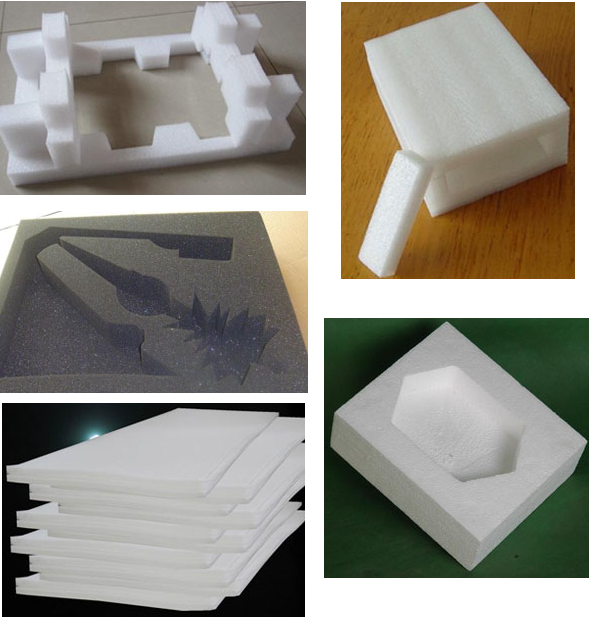 Why us?
1. Use Conscience to make and sell machine!
2. More safe, More energy- saving, more precision than the common type!
3. Only high end product, only bottom price!
4. Our price is material cost + our labour cost!
5. Your success, happy ourselves! We are not only making products, but more spread positive energy!
6. 112 packing factories + 37 casting factories + 20 decoration factories chose us,we are expecting your joining!
Why make Foam CNC cutter?
At the beginning, we are just a casting factory, we have to use lost foam and buy Foam CNC cutting machine from others. But in using process, the cutting precision is not very high, the cutting size also have 3 mm or so tolerance. So we start to study, improvement and develop our own quality Foam CNC cutting machine, to help more people like us, who have to use high precision EPS CNC cutting machine!
CNC Foam cutter Video
About EPS machines, please refer the following link:
EPS panel production line, please refer http://www.hbhscn.com/full-eps-production-line_p32.html
Continual type EPS Pre-expander, please refer http://www.hbhscn.com/continual-type-eps-pre-expander_p29.html
Batch type EPS pre-expander, please refer http://www.hbhscn.com/batch-type-eps-pre-expander_p33.html
Air cooling type EPS block molding machine, please refer http://www.hbhscn.com/air-cooling-type-eps-block-modling-machine_p47.html
Vacuum type EPS block molding machine, please refer http://www.hbhscn.com/vacuum-type-eps-blocking-molding-machine_p48.html
Semi-Auto EPS block cutting machine , please refer http://www.hbhscn.com/semi-auto-eps-block-cutting-machine_p49.html
Automatic EPS block cutting machine , please refer http://www.hbhscn.com/automatic-eps-block-cutting-machine_p50.html
EPS foam coating machine, please refer http://www.hbhscn.com/eps-coating-machine_p18.html
CNC thermocol cutting machine, please refer http://www.hbhscn.com/cnc-thermocol-cutting-machine_p14.html
5 axis CNC foam cutting machine, please refer http://www.hbhscn.com/5-axis-cnc-foam-cutter_p15.html
EPS circle cutting machine, please refer http://www.hbhscn.com/circle-arc-eps-cutting-machine_p19.html
EPS shape molding machine please refer http://www.hbhscn.com/icf-block-molding-machine_p69.html
EPS recycling system ,please refer http://www.hbhscn.com/eps-recycling-system_p35.html
EPS production line auxiliary system, steam boiler, steam tank, air compressor, air tank, please refer http://www.hbhscn.com/auxiliary-equipment-for-the-full-eps-production-line_p38.html
EPS hot melting recycling machine, please refer http://www.hbhscn.com/eps-hot-melting-recycling-machine_p57.html
EPS 3D panel machine workshop, please refer http://www.hbhscn.com/eps-3d-panel-machine-icf-blcok-machine-workshop_nc3