Steel Roll Forming Machine and Steel Coil Quality
2016-01-10
Steel roll forming machine buyer usually ask me if the quality of steel coil will affect the production and final products? Yes.
After finishing the steel roll forming machine, we usually test the machine to produce some products, so that we can know if the machine runing is smooth! We also source and test the color steel coil and galvanized steel strip for our customers, so that we can guarantee the raw material is qualified, the machine is good and all the production will be very smooth after the machine arrrive at customer's factory!
So here I would like to remind the buyer, the steel quality is also very important,especially those special profile steel products.Please pay attention to this point while you source the machine!
The following is the pictures about the comparison for different galvanized steel strip!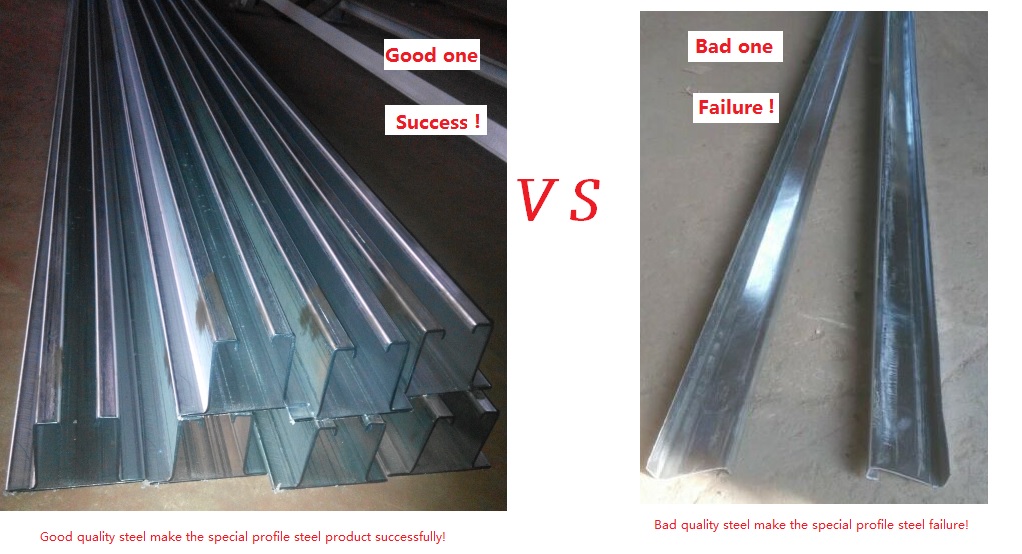 More details about steel roll forming machine, kindly browse our web .And any question, welcome to discuss with me by sales@hbhscn.com
PreviousTower Crane and Construction Hoist's advantage
NextEPS machine, 3D panel machine came to agreement with Africa friend!