Tower Crane and Construction Hoist's advantage
2016-01-11
Which advantage do your tower crane and construction hoist have?
1.We have advanced production equipment for making tower crane and construction hoist.
  Our factory has introduced from Janpan Panasonic , Swedish ABB company of welding robot more than 100 units, automatic spraying line 12, CNC drilling machine, milling machine, large plasma cutting machine, lathe, boring machine , welding machine and special equipment more than 1000 sets.
2.Quality material and famous brand components
The steel is from famous big steel factory, like Baosteel, Anshan Iron and Steel company etc; The components use France schneider and other famous brand.
3.Technology Advantage
We have 82 national patents (5 invention patents),and joined the China Standard Technical Committee of the machinery and technology ,in national standard(GB13752) of tower crane.
4.Talent advantage
We have staff more than 2200 people, among them, cutting-edge technical personnel 37 people, including domestic tower crane industry national standards play a drafter,China the first implementatioin of the finite element calculation of engineer, China design calculation and production process .
If you have any requirement, pls feel free to write to me by sales@hbhscn.com and browse our web http://www.hbhscn.com/construction-machine_c8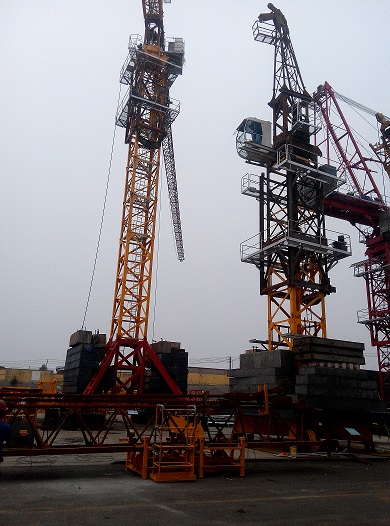 PreviousConstruction hoist types and advantage of the frequency conversion construction lifter