EPS color steel sandwich panel machine in Africa project!
2018-11-06
Today Africa customer tested EPS color steel sandwich panel machine before shipping.They are very satisfied for the machine quality , production speed!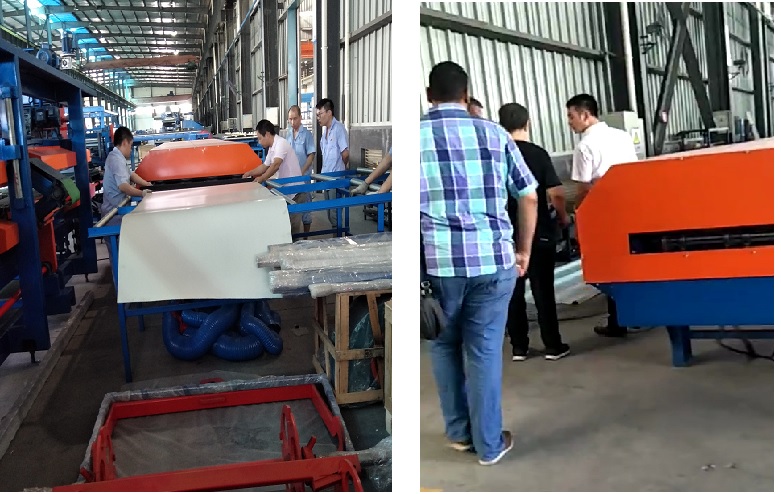 Haosen EPS sandwich panel production line total length is 35m. It includes single roof panel roll forming machine, EPS color steel laminating machine, and sandwich panel cutter.
EPS foam steel sandwich panel machine is used for making wall, ceiling and floor panels with lower labor costs and less waste is putting a bit of profit back in the bottom line for builders of recreational vehicles, mobile homes, manufactured housing.
If you are looking for top quality EPS sandwich panel machine, pls contact us quickly!
PreviousEVG 3D panel structure