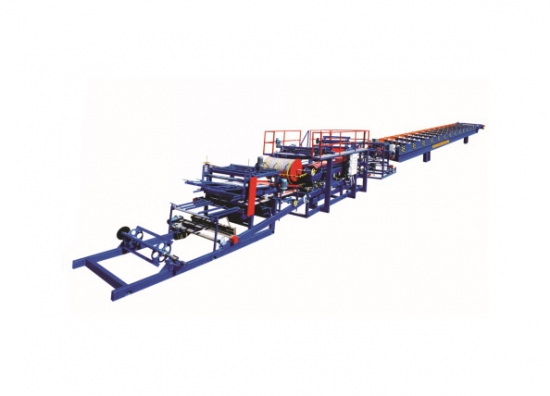 EPS Color Steel Sandwich Panel Machine
PRODUCT DESCRIPTION
EPS(ROCK WOOL)/COLOR STEEL SANDWICH PANEL PRODUCTION LINE
Components for the full sandwich panel production line
Standard Decoilers
For use pre-painted galvanized steel coil sheet up to 5 tons in weight. The coil holder is supplied with two supporting wood and expanding mandrels.
Roll Forming system
This system is equipped with decoiler, pre-slitter and controller.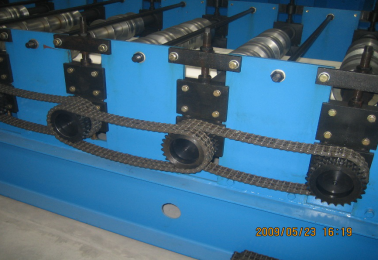 Pre-cutting system ( for cutting corrugated sheet)
When the sheet meets the set length, it will cut automatically. The tolerance is ±5mm when the length more than 3000mm.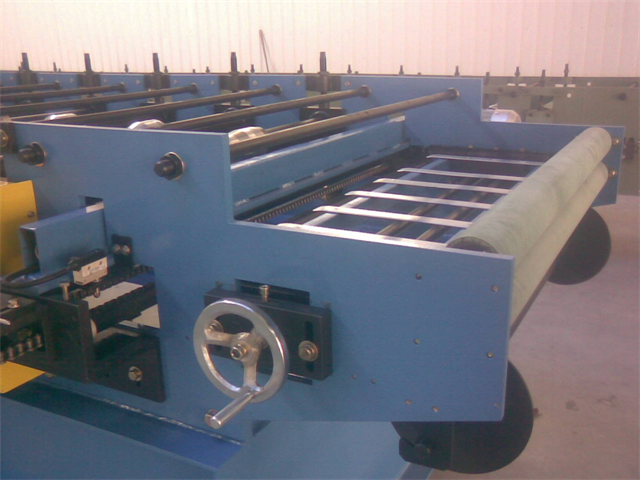 Consecutive Laminating Body ( one for upper coil, other for lower coil)
Consists of guiding, laminating, glue providing, glue scraping, heating and controlling.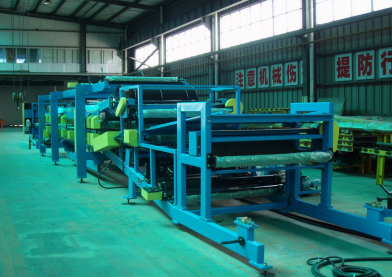 Coil Guiding equipment
When the coil sheet come the laminator, the guiding system ensures the sheet to the correct position.
Pre-heating system
Before glue scraping, the coil sheet will be heated in this system.
Guiding roller core
When the EPS fed to the machine, the guiding roller will guide the EPS to the laminating cabinet, the roller core will go the cabinet too. This makes the EPS closer to the top and lower coil sheet, thus make the finished panel more solid.
Glue Providing
There are 4 drum stand, with proportion at 60:40 (the glue is provided by the buyer, and the quality shall be meet the speed at 3-4 meters per minute). The glue will scraping at 4 directions, this guarantees the glue can be supplied at different speed.
Glue Filling Pad
The pad is in to-and-fro movement, there are air cushions on the concrete pad.
Heater
To open the heating pipe or not and how many pipes to open, is depend on the temperature and the solidify time of glue. The heater is to heat the top and lower coil sheet at appropriate temperature in laminating
Cutting system (for laminating use)
In production, when the sandwich panel meets the set length, the system will cut the panel with milling cutter.
PLC Control System
Main components are imported from Mitsubishi.
Supporting Table
The finished panel will come out to the table.
Safety Guard
All the chains and sprockets are covered with a guard. This will prevent the workers from injured
Full sandwich panel production flow



Our one stop service for includes:(EPS/rock wool steel sandwich panel production line)
1.Design and supply sample sandwich panel profab house and steel structure house to get local market's acceptance.
2.Design and supply full production line according to customer's requirement.
3.Supply raw material :color steel coil and glue.
4.Workshop layout design.
5.Steel structure workshop design and supply together with overhead crane.
6.To customer's factory for commission and training workers.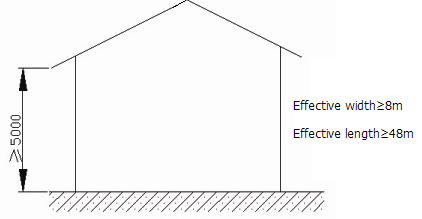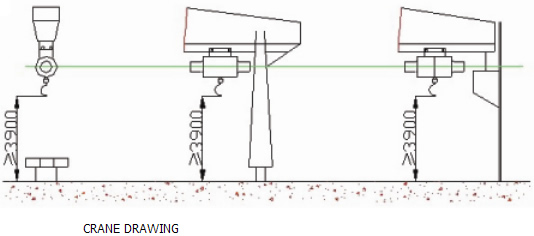 International cooperation about sandwich panel machine
INIDA
1 SET EPS/ROCK WOOL COLOR STEEL SANDWICH PANEL PRODUCTION LINE
2 UNITS WALL PANEL STEEL ROLL FORMING MACHINE
100T COLOR STEEL COIL
100 BUCKET OF GLUE
COLOMBIA
1SET SINGLE PANEL ROLL FORMING MACHINE
1 SET SPECIAL STEEL PROFILE ROLL FORMING MACHINE
TWO SETS STEEL STRUCTURE WORKSHOP
50TON COLOR STEEL COIL
25TON GALVANZIED STEEL STRIP
IRAQ
1 SET EPS/ALUMINIUM SANDWICH PANEL PRODUCTION LINE
5 PCS ALUMINIUM COILS
Reference:
C-section roll forming machine, please refer http://www.hbhscn.com/c-section-steel-roll-forming-machine_p34.html
Floor deck roll forming machine, please refer http://www.hbhscn.com/floor-deck-machine_p36.html
Glazed tile roll forming machine, please refer
http://www.hbhscn.com/glaze-roof-tile-steel-roll-forming-machine_p37.html
Wall or roof panel roll forming machine, please refer
http://www.hbhscn.com/wall-roof-panel-steel-roll-forming-machine_p40.html
Down pipe roll fomring machine, please refer http://www.hbhscn.com/down-pipe-roll-forming-machine_p42.html