Why so many people choose to build 3D panel house?
2016-02-25
Nowadays more and more people choose to build 3D panel house, but what's the reason?

1.Low cost
2.Sound Insulation
3.Light weight
4.Fire and water proof
5.Abundant designs
6.Strong and Safe
7.Energy-saving
Compared with normal house, there are so many advantages of 3D panel house.
The following pictures are the 3D panel houses of our customer from different countries.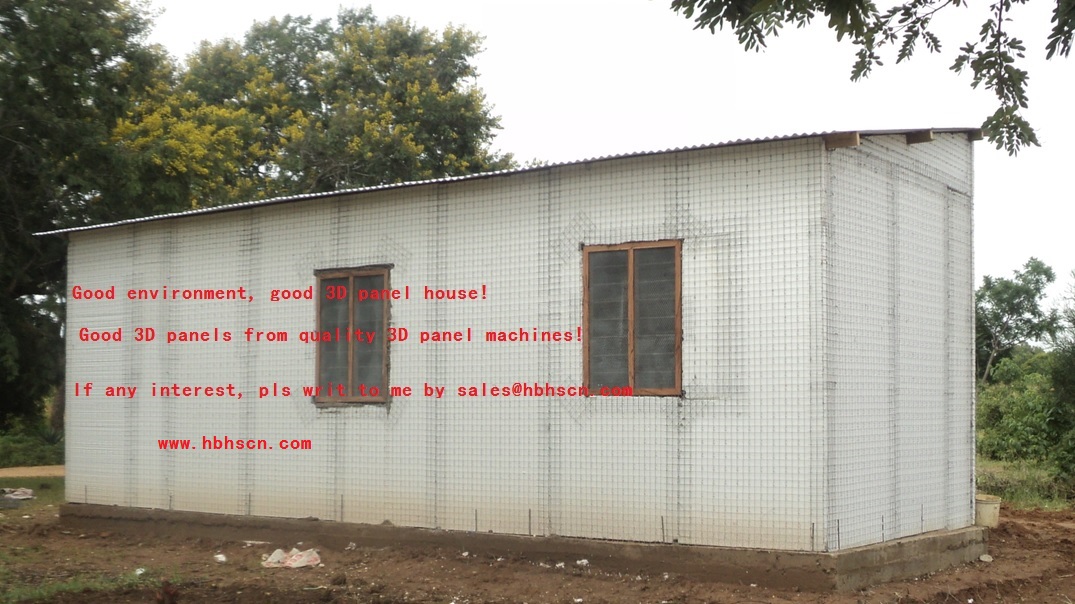 If you are interested after reading, pls do not hesitate to get in touch with us by sales@hbhscn.com. We can provide the whole 3D panel production line, and help u solve all questions in your production process. Our aim is doing our best to help until you success.
PreviousICF House
NextComparison of Steel Structure Houses And Traditional Houses