Why Choose to Use Lightweight Wall Panel in Your Project?
2016-05-16
Recently, more and more clients of our company require Lightweight wall panel production line? What the reason? Why they are choosing to use Lightweight wall panel in their project? Let me explain.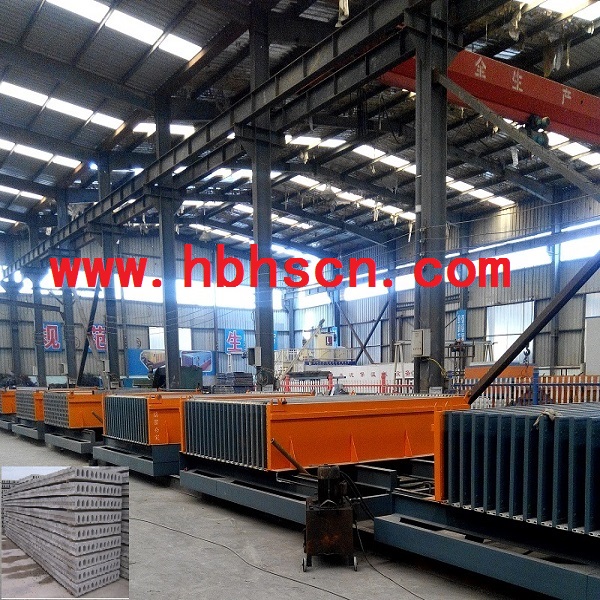 The advantages of Light weight wall panel:
1.Light weight: The weight of panel is 46kg/m2.
2.Thin wall: The performance of 90mm thickness of light weight panel wall is the same as 24cm thickness of brick wall, can expand the use of housing area about 10%-13%.
3.Mechanical, physical indicators: compressive strength, bending strength, bending load, impact resistance, soundproof, heat insulation, fire proof, dry shrinkage, all of the indicators are exceeding the national building materials industry technical indicators.
4.Smooth panel surface: Free from scraping procedure, the wall panel can achieve advanced painting standards.
5.Simple and quick installation: Flexible construction. Can be nailed, saw, drilled and planed, easily cut. Convenient for burying pipe.
6.Improve constructing speed: The wall can be painted, be tiled, be put wall paper or other decorating material directly, so that it can speed up constructing time 3-5 times.
7.Cheap price: Price is lower than traditional brick wall, reduce the comprehensive cost of the project.
All in all, light weight wall panel is one of the indispensable wall materials in modern construction. What are you waiting for? If you also require Light weight hollow core wall panel machine in your project, please write to sales@hbhscn.com. We are looking forward to cooperate with you!
PreviousFeatures Of Color Steel Sandwich Panel