The Principles of CNC Fence Mesh Welding Machine
2016-09-08
Mesh welding machine has many types. Last time, we gave a brief introduction about CNC mesh fence welding machine. And today we'd like to give a answer of the question-- What's the principle of CNC mesh fence welding machine?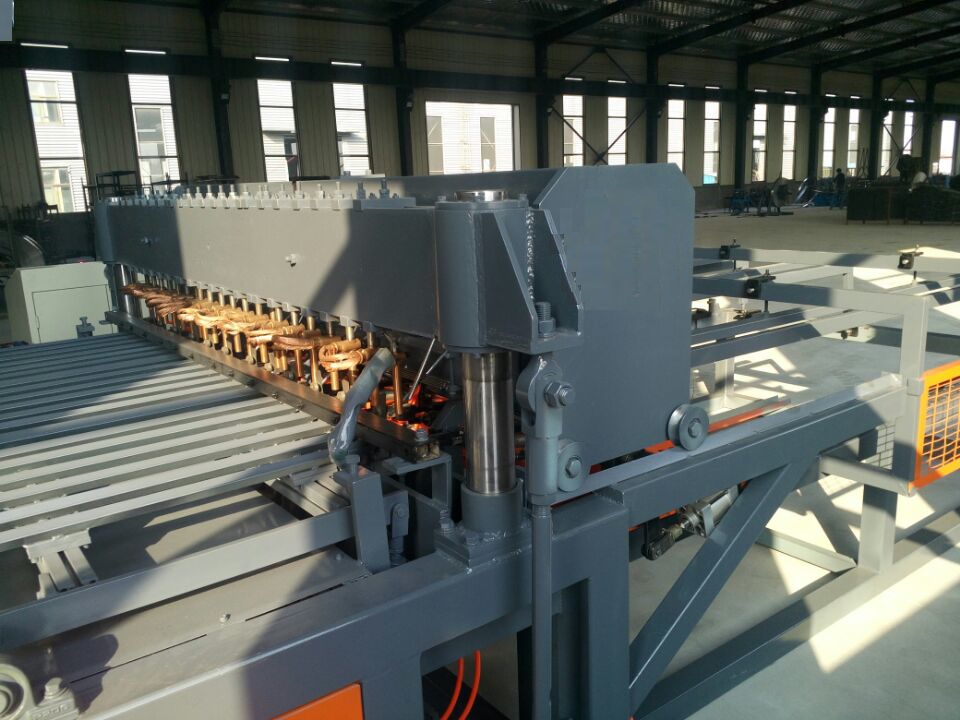 1. High degree of automation. CNC mesh fence welding machine controled by computer and PLC programming controller.
2. Wide practicability. It can welding Hot rolled ribbed bar, Cold rolled ribbed bar, Hot rolled plain bar, Cold rolled plain bar and other material etc.
3. Great flexibility. According to the user's electricity consumption, it is able to choose one time welding or several times welding. The design of machine are the separate structure. It's very convenient for the speification adjustment and maintenance.
4. Welding system which includes transformer, controllable silicon, upper and lower electrodes, equipped with forced water cooling and flow protection device, so that machine can operate continiously and reliably.
5. The welding pressure is uniform so that it can ensure the quality of all welding spot.
6.When welding standard shaping network, the position of upper and lower electrodes needn't to be adjusted. It greatly improves the actual productivity.
If you have special requirements about CNC mesh fence welding machine, pls write your requirements to sales@hbhscn.com, we can customize the machine for you. We can promise we'll never let you down.
PreviousSri Lanka Client Visit Our Steel Roll Forming Machine Factory