Service Condition of Our Construction Hoist in Dominican Republic
2016-08-22
Construction hoist also called construction elevator. It is the construction equipment that used for lifting workers and materials at construction site.
Construction hoist mainly used in the construction of high-rise building, bridges, chimneys, etc. Because of construction hoist's unique box structure, it makes workers feel comfortable and safe when taking it. Construction elevator is usually used with tower crane at site.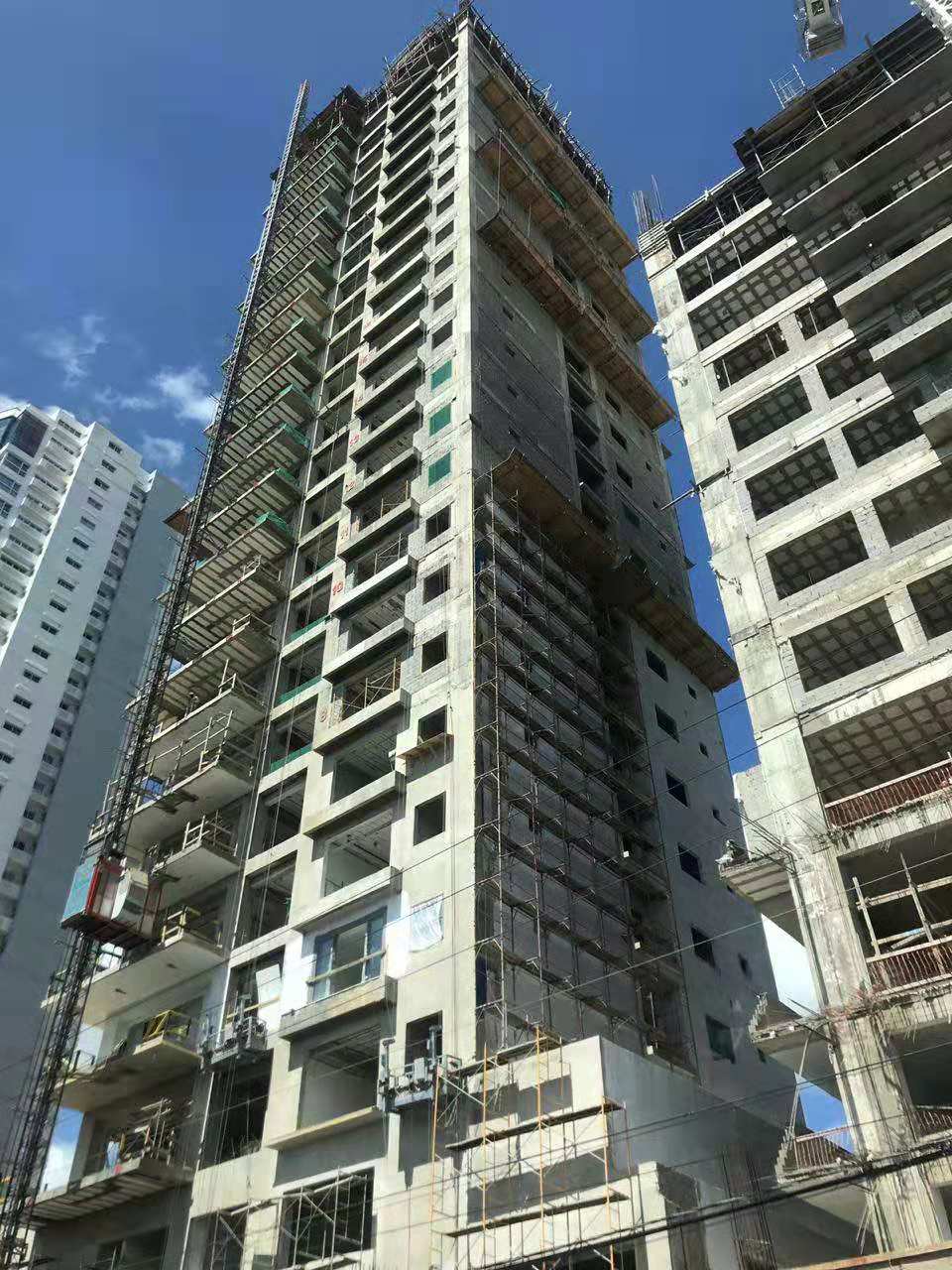 The picture above is sent by our Dominican client. It shows the construction hoist we exported to Dominican Republic last year. How about the service condition of our construction hoist? Until now, it has been used for more than one year with no failure, so it get our client's high raise and trust. A very pleasant business deal, isn't it?
If you are also interested in our construction hoist, please write e-mail to sales@hbhscn.com, we are looking forward to cooperate with you.
PreviousInformation of Coal Mine Support Mesh Welding Machine
NextWelded Mesh Machine And Galvanized Wire Are Transported to Africa