Metal stamping die & hole punching machine
2019-07-13
Metal stamping die and hole punching machine has semi automatic and full automatic type.
Metal stamping also known as pressing, it is process of placing flat metal sheet or steel round pipe, steel square pipe into a stamping press where a tool and die surface forms the metal into a shape .
For the same steel stamping die and hole punching machine, it can make different metal forms by changing tools.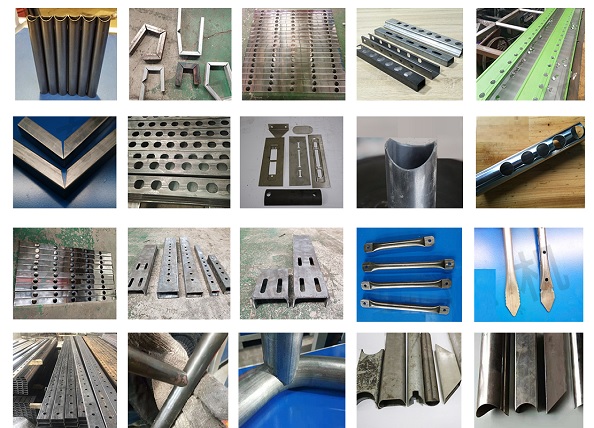 The bottom is designed with a flat seat, stable and can not be shaken.
The mold is made of DC53 steel ,hardness reach 65 degree,not easy to be damaged.
Hydraulic metal stamping puncher, specifically for angle iron, flat iron, copper plate and other metal plate drilling, especially suitable for electric power, construction and other industries field.It can also be used as greenhouse pipe hole punching .Know more about greenhouse pipe processing machines.
We supply not only hydraulic metal stamping ,hole punching, flatten, trim machine, but also the mold (tools).Please feel free to let me know by sales@hbhscn.com or whatsapp +86 156 3382 1221.
PreviousLightweight hollow core concrete partition wall panel production procedure