Lightweight hollow core concrete partition wall panel production procedure
2019-08-29
Lightweight hollow core concrete partition wall panel production procedure: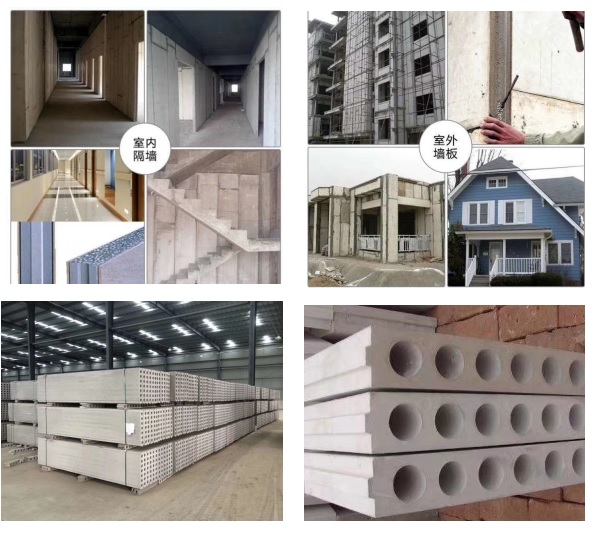 1. Raw material in the storage silo pass through the screw conveyor ,enter into the mixer.
2. Meanwhile, put the plastic core in the wall panel mold and wait for the mortar pouring .
3. After the mixing is well, grouting machine walk to each mold for pouring into mortar.
4. The mortar stay in the mold until it is concreting and forming.
5.Use the forming pressure strip to form the groove in the forming mold to make it fixed.
6. Clean the remaining slurry on the surface after forming and scrape it.
7.Remove the plastic core pipe and groove forming strip .
8. De-mold, stacking .
9. wall panel resting , maintenance and packing.
10. Clean the wall panel forming mold and workshop, put the core pipe in the forming mold.
More details about lightweight hollow core wall panel production line , pls write to me by email sales@hbhscn.com
PreviousCNC EPS Foam Routing Cutter