Introduction Of Sandwich Panels
2016-06-08
New type sandwich panel uses polystyrene particles as core material, and adds fly ash, slag, additives properly. These are three types of material available as surface material:
1.Calcium silicate board
2.Pouring cement and fly ash
3.Pouring plane fiber(straw, rice husk, sawdust) and magnesite material and compounded as a new high grade light weight wall panel material.
This new type sandwich panel's surface layer is consist of high strength water resistant calcium silicate board (or cement, fly ash or straw, magnesite material), is of good waterproof performance. And the core material is polystyrene particles bonded mortar, is of good heat insulation performance.
This sandwich wall panel has advantages of heat insulation, structure function and waterproof all in one, so it mainly used as partition wall panel of construction.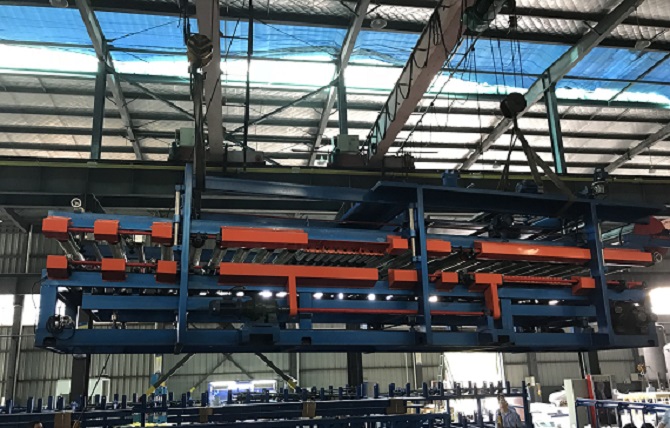 Advantages of sandwich panel
1)Energy saving and environmental protection
2)Lightweight and thin
3)Waterproof
4)Heat insulation
5)Fireproof
6)Anti-seismic
7)Increase using area and reduce project cost
Welcome to contact us by sales@hbhscn.com for sandwich panel machines!
PreviousDesign Of Steel Roll Forming Machine