Interior Design Of Container House
2016-04-22
Matters on interior design of container house has been noticed by our customer from America. Today we will talk about the details of interior decoration.
Container house we provide is processed as customers' requirement who have complete right to design by their own. With special color, material, furniture and function, we can produce different kinds of house for every client.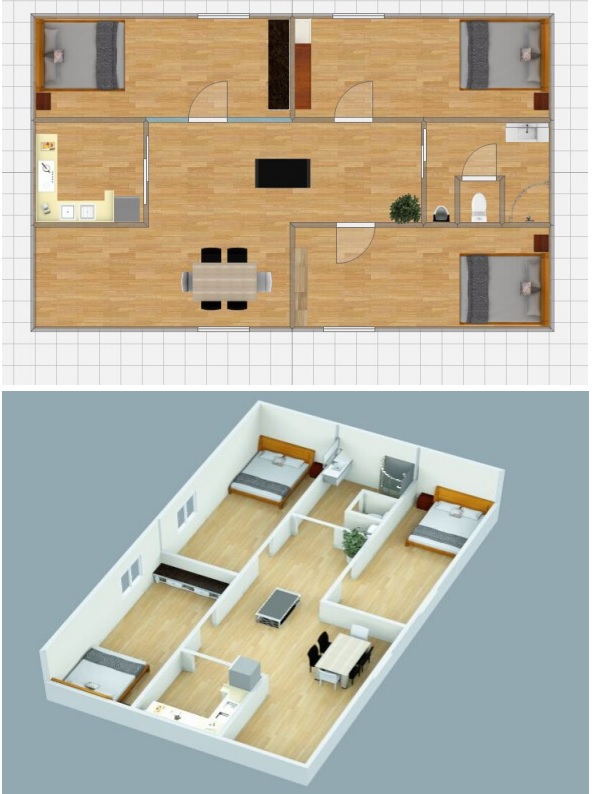 1.We ought to design house by requirement of customer firstly if there're some special ideas.
2.Wall can be covered with EPS panel, which allows the best thermal insulation.
3.All the panels and accessories can be folded to pack and has convenient installation.
4.The roof, floor and circuit system will be prefabricated in factory to shorten the time from installation to use.
5.Steel structure system makes houses have excellent resistance to wind; lightweight structure makes houses show good integrity when there's earthquake.
6.Houses can be managed to integral transportation and reused for 20 years without producing any construction waste.
7.Roof adopts the waterproof design to enhance air tightness.
8.Tempering glass wall can meet different commercial design use.
Welcome to contact us by sales2@hbhscn.com for container house!
PreviousPrinciple of CNC Foam Cutting Machine