How to choose construction elevator?
2018-11-06
C

onstruction elevator
is compact and flexible .It plays a tremendous roles in the interior decoration and high building. We should pay attention to which points while we purchase?
1.Directly go to visit the construction elevator factory to check the credibility level,quality,company production capacity etc. This is the first and necessary.In order to get good profit,some small factories use bad quality raw material,lower the quality. Although their price is very cheap,but the using time will not be long,the risk is bigger.
2.Compare their performance,technical parameters to choose the better one.
3.While you order, pls pay attention to the delivery time, free spare parts etc。
4.After the construction hoist arrive, pls check if the manual, accessories, tools, spares are consistent with the contract, check if any damage, defects and make records.
The following construction hoist that we are loading will be exported to South America . Believe our old customers will be satisfied with its quality, performance and price!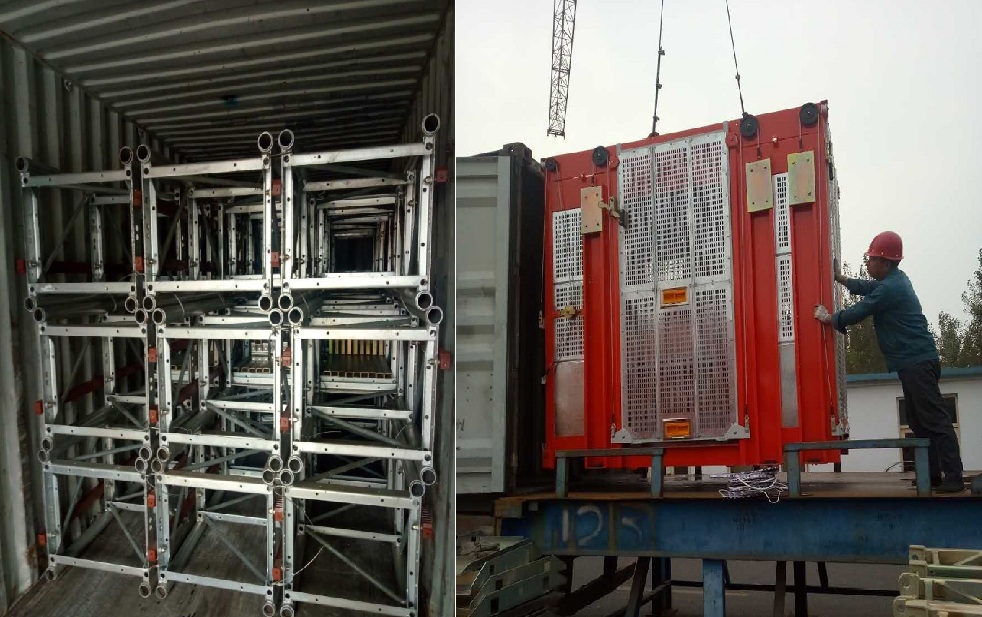 We are a professional company in manufacturing and exporting
construction hoist
and
construction tower crane
more than 17 years. Every year we export more than 2000 sets construction elevators and
tower cranes
. If you have any requirement, pls let me know by sales@hbhscn.com.
PreviousMain points of selecting 3D panel machine