Customer is satisfied with greenhouse hoop tube bending machine
2018-11-06
Greenhouse tube pipe bending machine is a kind light hydraulic machine used in site pipe installation . It has the feature of small volume, lightweight, easy to move and can be disintegrated.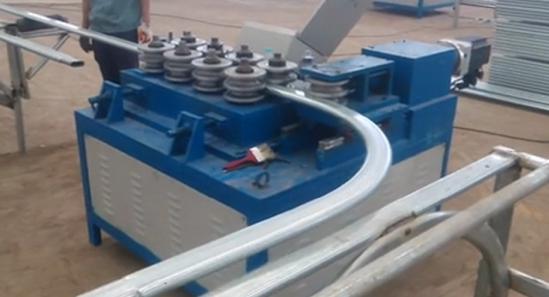 Expect the pipe tube bending function, after disintegration, it can be used as hydraulic jack, mainly used in construction, boilers, bridge, ships, furniture, decoration and other aspects of the pipeline laying etc.
Its bending function is mainly for elbow technology, pressure vessels, petroleum,petrochemical engineering ,refrigerators, automotive air conditioning condenser , other household appliances and other fields.
Today our customer checked the testing of CNC metal pipe bending machine before leaving factory. He is satisfied with our machine.
Greenhouse hoop bending machine working video kindly see the video of
https://www.youtube.com/watch?v=NDF9TM-VUPg
Previoussteel roll forming machine to USA
NextWelded mesh flatness is important for 3D panel processing