Container House in Hot Sale
2016-03-18
From Zimbabwe, Britain, North America, India, every customer has been satisfied with our products of container house series with great quality and after-service.
Comparing with markets in Europe and America, prefab house and container house from our factory has strong competitive superiority in price and quality.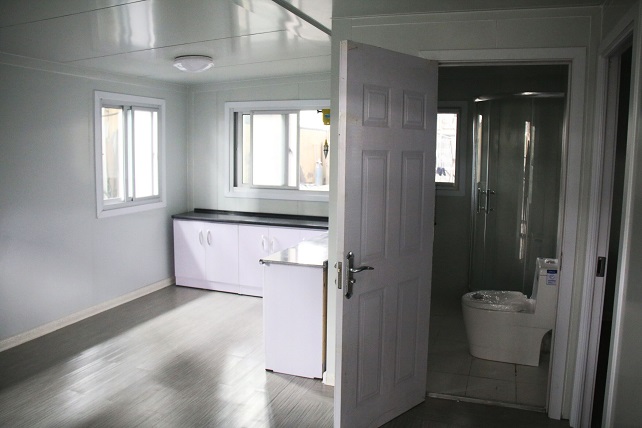 Steel structure house we provide, mainly including 20 feet, 40 feet and other sizes, can be decorated with all kinds of colors and floors such as ceramic tile and wood.?
We insist on credibility foundation for you, for every client!
PreviousWhy choose our 3D panel machine?