CNC Foam Cutting Machine Structure
2016-05-12
As requirements from clients, we'll explain the structure of CNC foam cutting machine.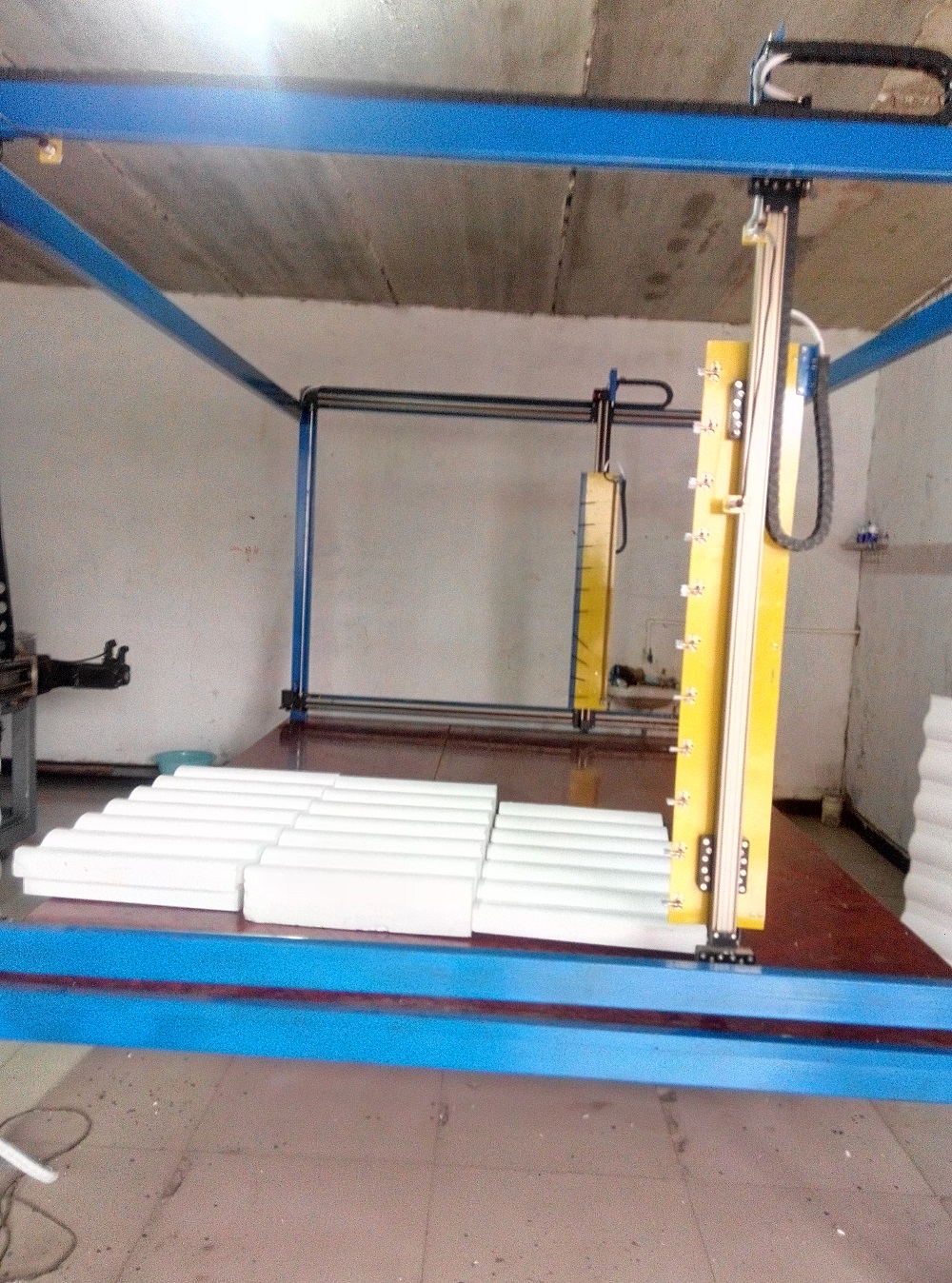 CNC foam cutting machine we provide has advantages of compact structure and convenient operation as follows:
1. Mechanical part:
Mechanical part includes: Machine body, two X axis slip way ( Horizontal walking), two Y axis slip way( Vertical walking).
2. Brief introduction of electrical part:
The electrical part is mainly to receive the computer's instruction and to amplify the signal then drive the motor to rotate.
Mainly includes following parts: control panel, driver, motor and power supply.
3. Software programming part:
Based on CAD which is a global wide applied system platform. It is simple to operate and practical. Only if there is a general
two-dimensional drawing basis, it will take very short time to master how to operate. Four steps below:
Use CAD to make sample drawing
Save as DXF file.
Control software import the file, adjust the parameter and layout.
Debugging and cutting.
Welcome to contact us by sales@hbhscn.com for CNC foam cutting machine!
PreviousHow to maintain EPS foam CNC cutting machine?
NextWhich Factors Can Influence Light Weight Wall Panel's Soundproof Effect?