About Heavy Type Rebar Mesh Welding Machine
2016-08-29
Today we'd like to introduce the second type of welding machine--Heavy Type Rebar Mesh Welding Machine.
It is mainly used to produce rebar mesh used for pouring concrete which usually be used for the bridges, water conservancy, highway and key project of state, etc.
The maximum welding width can reach 2.5 meters, maximum length can reach 12 meters and the welding diameter is from 6mm to 12mm.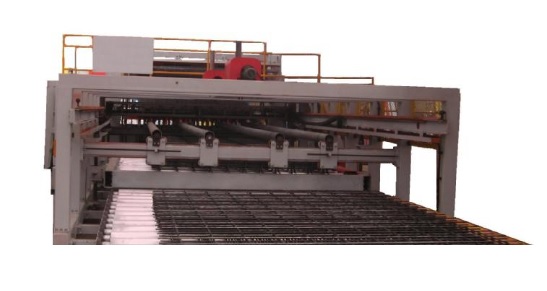 Heavy type rebar mesh welding machine adopts synchronous control technology, the welding time and sub-control welding are both controlled by Industrial PC control system. And control software is based on the Windows operating system. So the mesh size can be more precise, and it can have different mesh size in the same piece of wire mesh in the direction of longitude and latitude.
With the development of science and technology, the machine becomes more and more intelligentize and hommization, isn't it? What do you think of our Heavy Type Rebar Mesh Welding Machine? If you have any requirements or suggestions to us, welcome to write to us by sales@hbhscn.com.
PreviousAbout CNC Fence Mesh Welding Machine