Technical Advantages of Block Molding Machine
2016-01-29
Concrete Block making machineis currently latest models. Block making machine adopts mechanical, electrical, fluid integration technology, so that each cyclic process of equipment operation is consistent,thus products are formed high yield and high precision.
Its own is made by a high-precision, high-strength castings and special welding techniques and materials, having advantages of good rigidity, vibration-resistant, long-life. Standard bricks produced by block making machine has low cost.
Concrete Block machine has large usefulness,through the replacement of mold can produce different specifications of brick, hollow blocks, curbs, brick pavers and grass trees, plaid brick and other cement products.
Block making machine compared with the traditional clay brick machine,materials can select Industrial waste, coal ash, coal gangue and various tailings as primary raw materials, more environmentally friendly, more energy.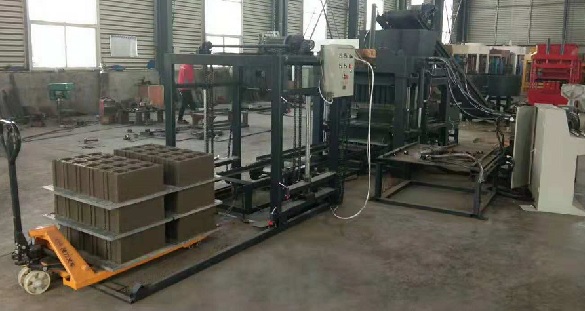 PreviousNew Development Product---EPS and Glazed Steel Sandwich Roof Panel Machine