Steel Roll Forming Machine Exported to Brazil
2016-10-13
Several days before, we exported another steel roll forming machine to Brazil. It's our honor to earn so many clients' trust. Following is the picture of steel roll forming machine loading: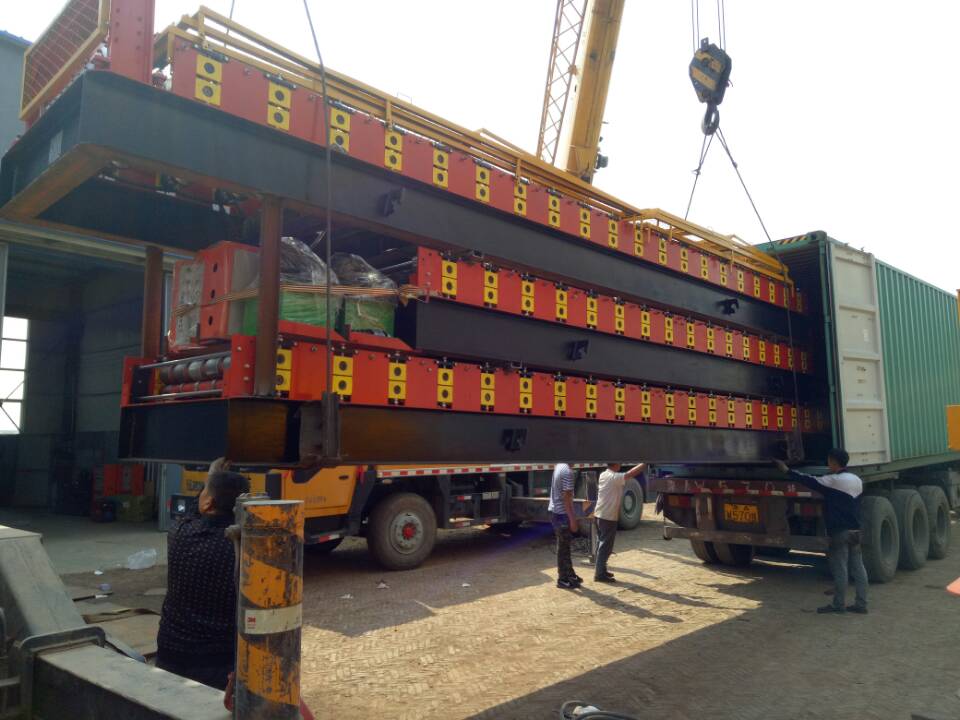 Some of our clients wanted to know what about your machine's service life. I believe many clients want to get the answer as well, right? Let me explain:
Steel roll forming machine's service life has a lot to do with Hydraulic system. Because Hydraulic system is one of the most important system of steel roll forming machine. There are four factors that can have great impact on hydraulic system.
1.Power and rotational speed of hydraulic pneumatic device.
2.The material and quality of hydraulic system.
3.Lumpiness and hardness of material
4.Interior interval size of steel roll forming machine.
And if you think above information is not enough and want to get more detailed information of steel roll forming machine, sincerely welcome to write email to our mailbox sales@hbhscn.com. We would be glad to help you.
PreviousSingle And Double Layer Steel Roll Forming Machine Exported to Peru
NextEPS Hot Melting Recycling Machine Exported to South America