roll forming machine used in making greenhouse steel strucrure
2018-11-06
Which roll forming machines are usually used for the greenhouse?
1)Greenhouse gutter roll forming machine ( steel gutter roll former, steel guttering profile machine, greenhouse rain gutter forming machine)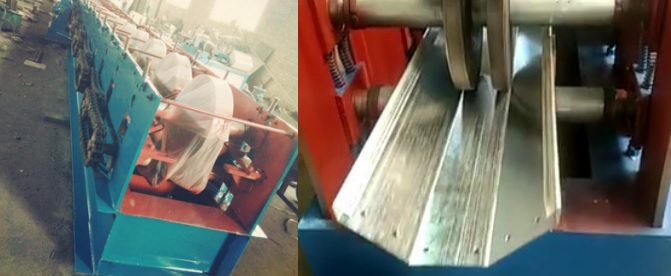 2)Wiggle wire film steel lock profile machine ,GI profile machine,greenhouse slot profile machine,greenhouse omega profile roll forming machine,greenhouse clip profile roll forming machine,greenhouse film steel fastener machine.
3)Greenhouse hoop bending machine, greenhouse tube bender.
4)Tube reducer, Tube reducing machine.
5)Steel tube hole punching machine.
We supply all the above
greenhouse roll forming machine
and some greenhouse accessories. Welcome your visiting and discussing!
PreviousHow to recycle waste EPS?
NextWhich roll forming machines can be used in greenhouse building?