How to Transport and Store Gypsum Hollow Core Wall Panel?
2016-06-22
We should pay attention to following tips while transporting and storing Gypsum hollow core wall panel:
Storage of gypsum hollow core wall panel:
1. Stacking site should be smooth and dry.
2. Panels should be covered to prevent the rain and exposure.
3. Stacking in single layer vertically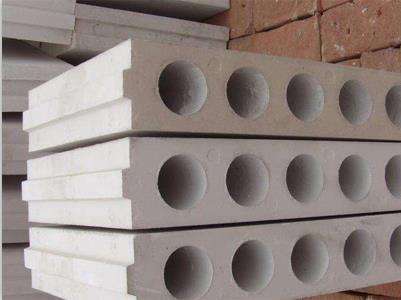 Transportation of Gypsum hollow core wall panel:
1. Should be packed into bundle.
2. Should be hanged and put down lightly.
3. The scattered panel should be carried vertically, forbidden to lift horizontally.
4. Should be stacked closely and single layer
5. Should not be inclined
6. Horizontally stacked and tie up the wedge to avoid shaking during transporting.
With tips above, we can store and transport gypsum hollow core wall panel with less or without damage. If you have any further questions, welcome to write to sales@hbhscn.com.
PreviousDo You Know about Gypsum Light Weight Partition Wall Panel?