Hot dipped galvanized steel strip for making special shape steel
2018-11-06
Galvanized steel strip is an ordinary steel pickling, galvanizing, packaging and other processing, because of good corrosion resistance, so a wide range of applications, such as Light steel keel, roof, ceiling, walls, flaps, rain, shutter doors, inside and outside the warehouse, insulation tube shell etc.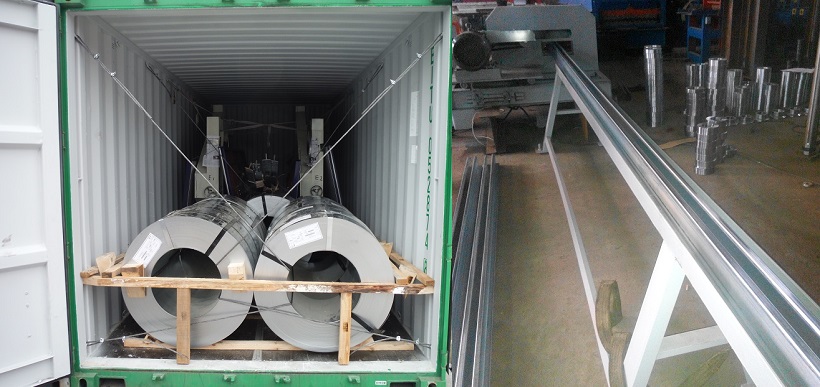 These hot dipped galvanized steel strips are exported to South America for supporting Special type Steel channel production!
If you need special shape Steel profile roll forming machine,pls tell us. We can give good designing and good machine!
Previousadvantage of Pre-cut wire system for vertical 3D panel machine