Double Layer Steel Roll Forming Machine to The Commonwealth of Puerto Rico
2016-05-14
This double layer steel roll forming machine is to be shipped to the commonwealth of Puerto Rico as picture. Products from this machine, cold roll forming steel, are easy to process and used in lots of fields. These are features of this kind of steel as follows: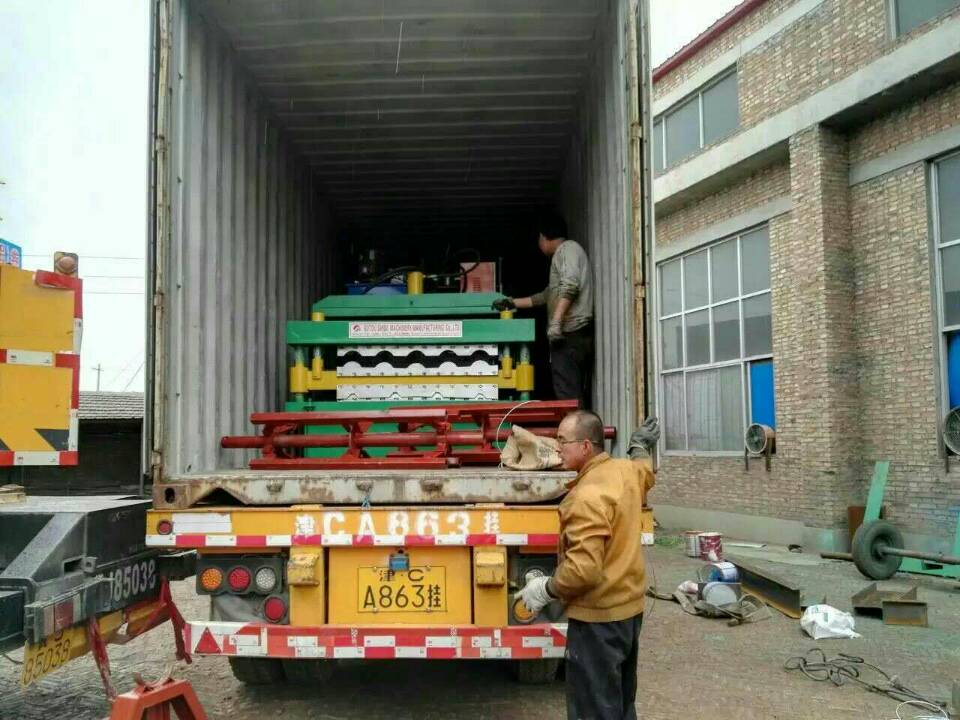 Cold roll forming steel is a new type of economic section steel products with features of high efficiency, energy saving and great vitality. It is widely used in various yields for about 10 aspects including highway guardrail, steel structure, cars, containers, steel form-work, scaffolding, railway vehicles, vessels, bridges, steel sheet pile, transmission tower and else.
Cold roll forming steel's sectional shapes can be designed to complex forms. But it has characters of simple equipment and techniques. The craft has the disposable investment few, quick starting, flexible production merits. It is free to choose the length, width and thickness of steel without lot limits. The products are processed with smooth surface and high precision in size.
The products are widely used in many fields such as light steel structure, highway traffic, logistics equipment and electricity cabinet. These are typical products made of cold roll forming steel as follows: C and Z-type purlins, bevelling lipped Z-type steel, inequilateral lipped Z-type steel, color steel pressure panel, U-type channel steel used for automotive frames, up and down rim steel, fenders and clapboard in ship.
Welcome to contact us by sales@hbhscn.com for steel roll forming machine.
PreviousEPS Rock Wool Color Steel Sandwich Panel Machine Export to Russia
NextMini Type EPS CNC cutting machine ---Newly developed product