Construction Chemical additives used in EPS coating decorative mortar
2019-06-19
In order to guarantee the EPS coating decorative mortar have good external forces, bonding force and no crack and no fall off, we should put the following construction chemicals.
1.Hydroxypropyl Methylcellulose ( HPMC)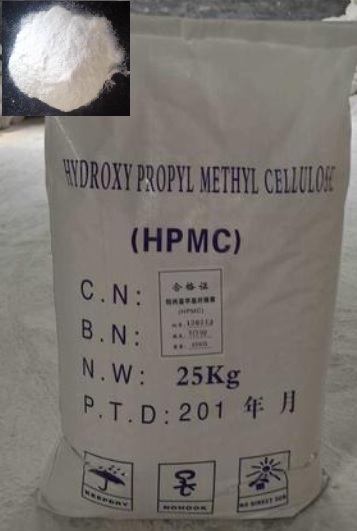 Performance
1. Appearance: fine powder
2. Solubility: delayed dissolution in neutral cold water
3. Substitution: 1.40-1.70
4. Active ingredient: ≥94.0%
5. Water content: ≤6.0%
6. Bulk density: 270-400g/L
7. Viscosity: 100000-200000mpa's
Sphere of application
It's suitable for sorts of mortar mainly as cementing materials such as cement, gyp and lime.
Features
1. With better water-retaining property, thickening performance, rheological property and adhesion, it is the preferred raw material to promote function of construction material and decoration material.
2. It shows premium solubility: in room temperature, add some water, mix it for 5 minutes, leave it alone for a while and mix it again. Finally, the material is dissolved. It will be rapidly dissolved in condition of PH8-10 with steady solution for a long time and better stability. In dry mixing material, it will show better and faster solubility when meeting water.
2. Redispersible Polymer Powder (Redispersible Emulsoid Powder)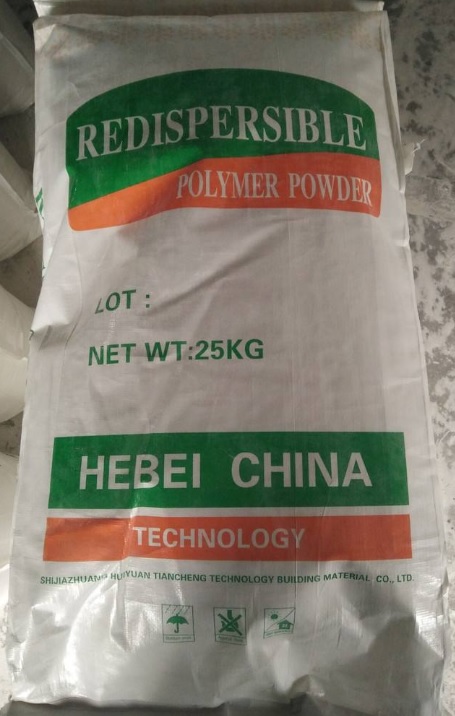 application
Re-dispersible emulsion powder is widely used in various dry powder slurry for construction work. The powder can adhere mortar and ceramic tile as gap filler with thermal insulating property. It will also be used to plaster mortar, prim for both interior and exterior wall as well as made colorful decoration mortar. As special mortar, interface agent and repairing agent, the material can be utilized in masonry mortar, floor mortar, waterproof and abrasion resistance mortar and self leveling mortar.
Parameter
1. Appearance: white powder without block
2. Bulk density: 450-600g/L
3. Solid content: ≥98.0%
4. Ash content: ±12.0%
5. Fineness (square-mesh sieve for 150μm): ≤10.0%
6. PH: 6-9
7. Min film forming temperature: 0℃
Advantages
Low cost: it's not necessary to store and transit it with water;
Easy to keep: it can be kept in long storage period and anti-freezing;
Convenient to use: it is packed in small size and weight;
Higher safety factor: it can be mixed with hydraulic binder to make resin-modified premix. And only add water when using the material, which will avoid mistakes in mixing and improve safety of transiting products.
3.Polypropylene anti-crack fiber (3-12mm) ,PP fiber for concrete
Features
Polypropylene anti-crack impervious short fiber is mainly composed of fiber-grade polypropylene as raw material. It's high strength fascicular organic fiber in monofilament treated by special process. The fiber does well in strong-acid corrosion resistance, acute alkali resistance, weak thermal conductivity and very stable chemical property. Added in mortar or concrete, it will effectively prevent formation and expansion of cracks caused by factors like changed temperature in the primary stage when plastic shrinkage occurs in mortar and concrete. And it can highly improve anti-crack property, impervious performance, shock resistance and seismic capability of concrete. The fiber is also widely applied in underground works as waterproof material. It's new ideal material, which is anti-crack, impervious and wear-resisting material, used for roofing, wall, ground, pool, underground in industrial and civil construction and also concrete works.
Parameter
| | | | |
| --- | --- | --- | --- |
| Fiber type | Fascicular monofilament | Density | 0.91g/cm3 |
| Equivalent diameter | 18-48μm | Length | 3/6/9/12/15/45(cut by clients' needs) |
| Tensile strength | ≥500MPa | Elastic modulus | ≥3850MPa |
| Elongation | 10-28% | Acid alkali resistance | (extremely)high |
| Melting point | 160-180℃ | Ignition point | 580℃ |
Xylem fiber
Features
Xylem fiber is easy to disperse in construction material to show three-dimensional effect. It can absorb water for 5-8 times of its weight. Structure and feature of xylem fiber improve workable performance, operation and anti-sliding property, which also promotes building speed. Stability of fiber dimension and thermal stability do well in anti-crack effect for building material. Besides, the fiber's water transmission function allows sufficient reaction time for mortar surface and interface so as to improve surface firmness and joint with base course of building materials. And it increases homogenization of material strength. All of advantages make xylem fiber indispensable additive.
Parameter
Length: <1mm(all) Ash content:≤11%
PH:7.0±1.0 Thermal peak: 230℃(reach 280℃ in a short time)
Water content:<5% Absorption rate:≥5-8 times of fiber weight
Sphere of application
Thermal insulation mortar layer sealant
Anti-crack impervious concrete to shot concrete
Plastering mortar in cement base plastering mortar on gypsum base and use it in gyp products
Ceramic tile binder use it in paint industry and asphalt
Self-leveling ground material mortar layer on wall
Masonry mortar
These Construction chemical auxiliary additive can be used for cement, concrete, plaster, putty, self leveling mortar, tiling mortar, anti-cracking mortar etc.
Haosen can supply these chemical additives(and its basic formula,according the basic formula ,your local climate and using experience ,you may adjust the formula to make it achieve the best result.),Dry mortar mixer,EPS coating machine.
PreviousEPS foam coating process flow chart
NextEPS 3D mesh sandwich panel machine successfully run in South America country by on-line support!