Newly Developed EPS CNC Cutting Machine
2016-04-18
Nowadays, with continously improvement of energy-saving, carbon emission reduction and recycling of raw materials awareness all over the world, in order to reduce the cost of the users and speed up the recycle of the fund, a new type EPS CNC cutting machine is widely used. Finally Haosen research and develope a simple operation, high precision, multi-use and energy saving type EPS CNC cutting machine. It is of high stability & accuracy and controlled by computer. The fastest speed can reach to 3500mm/minute. The mold,cut by CNC foam cutting machine, has smooth incision. The most important is that it even takes less than 1 minute to finish cutting, the efficiency is greatly improved.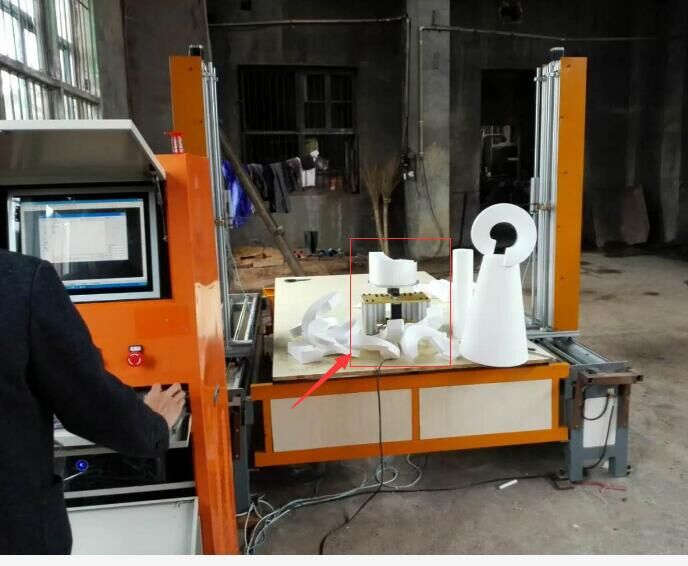 Technical principle: EPS CNC cutting machine adopts Gantry Structure. In the middle is a piece of glass platform. Each side of the platform has a track which is parallel to the platform and each side of the platform also a track which is vertical to the platform. Between the two motors is a thin resistance wire. After CNC cutting machine selecting the drawing, two motors start to work synchronously. The two motors move with resistance wire up and down, front and behind on the vertical and parallel track. In this way, the heating resistance wire can cut the foam block, which is on the platform, into the ideal drawing.
If you are interested in our EPS CNC cutting machine, and want to cooperate with us, please write to sales@hbhscn.com.
PreviousLight Weight Wall Panel, Your New Choice