Introduction of Precast Hollow Core Slab
2016-06-03
Precast hollow core slab is a type of light weight wall panel. Its cross section is made into hollows, so it is called hollow core slab. Compared with solid slab in same span, hollow core slab is light in weight, convenient to installation and transportation. The building height is less than the T beam in the same span so it is commonly used in the small span bridge.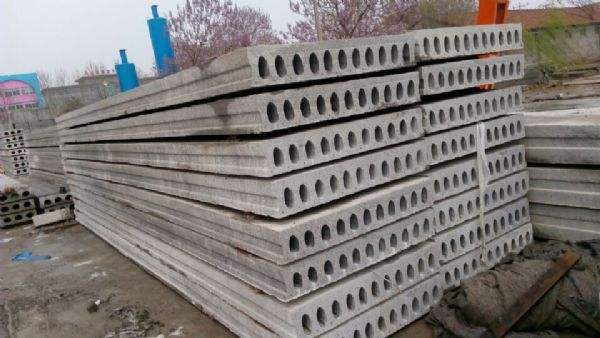 Specification of precast hollow core slab
Span: 2.4m to 6m
Height: 120mm, 180mm
Width: 600mm, 900mm, 1200mm etc.
Diameter of circular hole: 83mm(if the thickness is 120mm), 140mm(if the thickness is 180mm)
One thing we should pay attention to is hollow core slab can't be used as bearing wall directly. If using hollow core slab as bearing wall, it should be inserted with reinforced bar.
Are you puzzled about choosing which type of material in your project? I believe that hollow core slab can bring more benefits for you, not only beacuse of reducing cost but also its practicability. So what are you waiting for? If you are interested in our hollow core slab, or want to find hollow core slab machine, please write to sales@hbhscn.com, we are looking forward to cooperate with you.
PreviousAdvancement Of Prefab House