Construction Hoist's Structure
2016-01-13
As a Construction Hoist leading brand and supplier in China,today let me explain the construction hoist's structure.
It mainly includes:
1) Enclosure
Adopt galvanized punching plate, strong corrosion resistance and beautiful appearance.
2) Driven system
Gear using 20CrMnTi material, good wear resistance, long service life.Automatic lubricating device ensure that the rack and gear can be well lubricated.
3) Cable trolley
Cable drum, cab, fences and other small parts are galvanized before painting.
4) Power box
5) Guide rail
Material is Q345B high frequency welding pipe, high strength, good wearability and good straightness,ensure the flatness of the mast section of the construction hoist within 0.2mm,straighteness within 0.6mm(Alimak also use high frequency welding pipe).
6) Cable drum
7) Cable support arm
8) Wall tie
It is the connecting part between the guide frame and the building.
9) Hanger rod
10) Guardrail
Construction hoist structure drawing is as follows: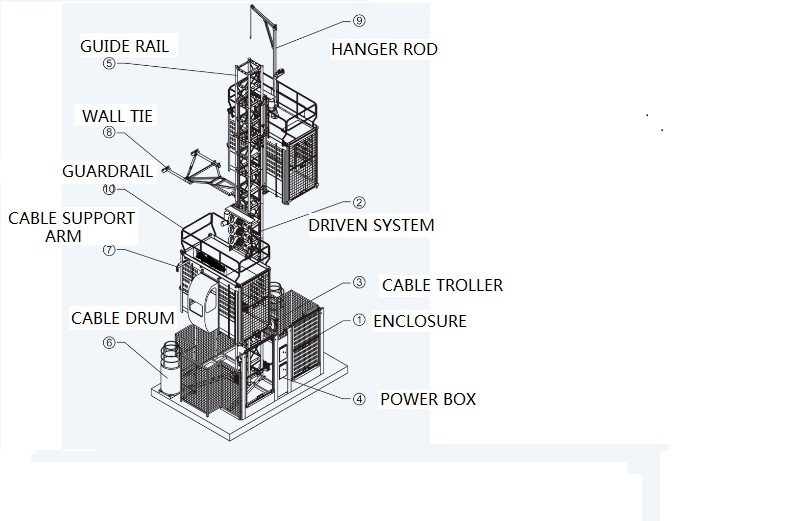 If you have any question, pls do not hesitate to write to me by sales@hbhscn.com
PreviousHow to choose good Expanded metal machine supplier?
NextConstruction hoist types and advantage of the frequency conversion construction lifter