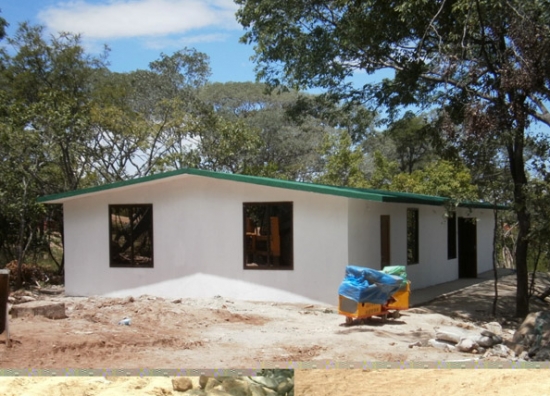 3D Panel House
PRODUCT DESCRIPTION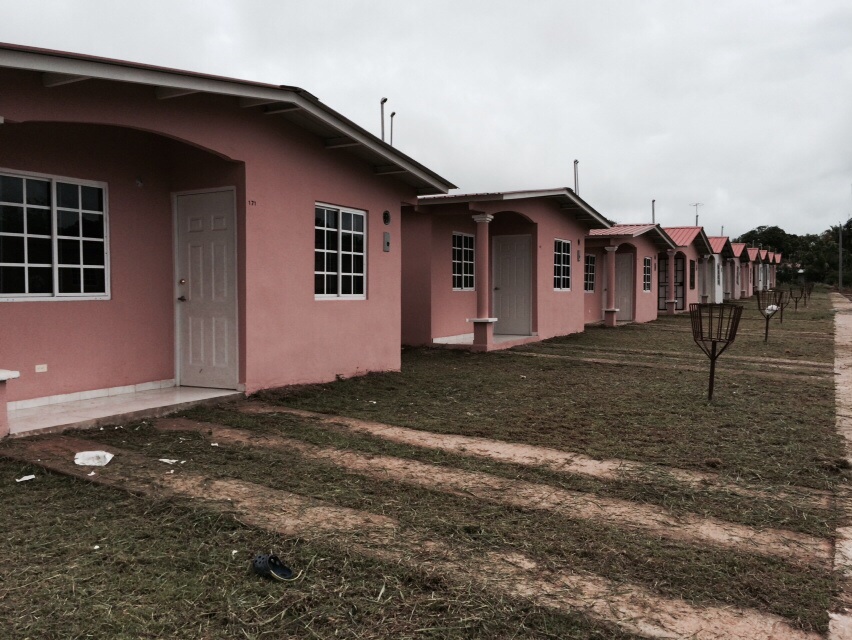 If you want to see more pictures of our 3D panel house project all over the world, please refer: http://www.hbhscn.com/project_nc8
What is the benefit for 3D panel building system?
1.low cost
2.Simple installation,shortening of construction time
3.Thermal and sound insulation
4.Durable or low-maintenance
5.Environment friendly
6.Recycled green products
7.Fire & Moisture proofing
8.Hurricane & Earthquake protection
EPS 3D panel Installation
1.Install 3D wall panel
①Rebar installation
Install rebar on foundation beams, floor slabs, columns and beams, where the panels are to be installed. The rebar are installed in an alternating ("zigzag") pattern. For steel structures, the rebar are welded onto the steel beams and columns.
②Attach the 3D panel together
Prepare panels according to plan drawings, or trim panels if they arrive in modular typical sizes, according to the needs. Tie the panel onto the rebar using tie wire.
③ Window & Door
The opening of window and door should be cut well before install the wall panel.Install cross braces on each corners of door and window openings, on both side of the panels. Mount U-mesh around the perimeter of door and window openings.
④ Corner mesh
Install "U" type mesh or "Angle" mesh at each corner at full length of the corner on both inner and outerside. The angle mesh service as additional bracing to allow corner to function as columns after concrete is applied.
⑤ Support braces and alignment
Install supports, and perform alignment for the panels, so they are installed straight and each plane is perpendicular to each other.
⑥First plastering and guide installation
Apply first layer of concrete on both side of the panels, using shotcrete machine. Afterwards, install guidance to ensure consistent thickness of the second (final) layer of plaster.
⑦Second plaster
Apply the second layer of plaster, then smoothen the surface using screed.
⑧Skim coat/Finishing
Wall is ready for finishing by skim coat or paint.
2.Install 3D panel slab, floor panel, roof
①Installation of scaffolding and formwork
Install scaffolding and prepare formwork. If desired, fenolite sheeting can be applied at this stage.
②Panel and beam reinforcement installation
Place panels on top of formwork, tie them to installed rebar, insert steel reinforcement into the trenches on floor panels.
③ Concrete pouring/casting
Cast the void between formwork and the panels with concrete mix without aggregate, by concrete mix with aggregate for topping up and filling of the reinforcement trenches.
④Finishing
Screed surface until perfectly level. Afterwards, surface can be used to mount tiles, carpet, etc.
About 3D wire mesh panel, and 3D mesh panel machine, pls refer the following link:
3D panel production line, pls refer http://www.hbhscn.com/3d-panel-production-line_p39.html
3D panel, pls refer http://www.hbhscn.com/3d-panel_p41.html
3D panel fence, pls refer http://www.hbhscn.com/3d-panel-fence_p43.html
Zig zag type 3D panels, pls refer http://www.hbhscn.com/zig-zag-type-eps-3d-panels_p44.html
Welded mesh machine, pls refer http://www.hbhscn.com/welded-mesh-machine_p53.html
Vertical type 3D panel machine, pls refer http://www.hbhscn.com/vertical-3d-panel-machine_p54.html
Horizontal type 3D panel machine , pls refer http://www.hbhscn.com/horizontal-3d-panel-machine_p55.html
Raw material and tools about 3D panel house, pls refer http://www.hbhscn.com/raw-material-tools-used-in-3d-panel-building_p58.html
EPS 3D panel machine manufacture workshop, pls refer http://www.hbhscn.com/eps-3d-panel-machine-icf-blcok-machine-workshop_nc3
EPS 3D panel machine container loading pictures, pls refer http://www.hbhscn.com/container-loading-pictures_nc7