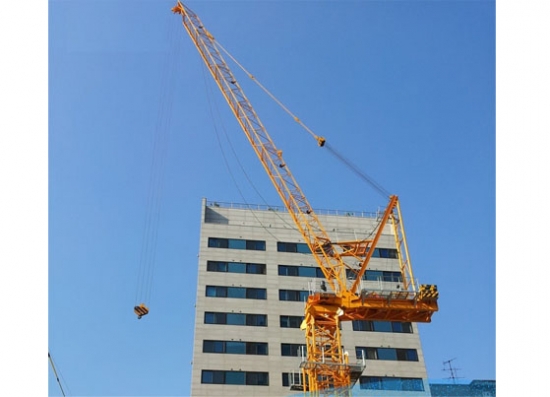 Luffing Jib Tower Crane
PRODUCT DESCRIPTION
Luffing jib tower cranes are well suited for the construction sites, which tight schedule, heavy workload and relatively narrow space. The luffing crane has a small slewing radius on its tail, thus effectively preventing the jib from a collision with the building nearby. This enable the construction crane to be perfectly used for the particularly high building construction sites with an extremely restricted.
With super large lifting moment and outstanding reach, our luffing jib tower crane is suitable for high rise buildings of steel structure. In addition, a newly designed slewing platform can ensure an effective improvement of stress state, and enhance horizontal rigidity of the luffing-jib crane. We are trustworthy construction machinery supplier, and our tower cranes are designed to match your needs. Now let's see what benefits our luffing jib crane can bring you.
Advantage of Luffing Jib Tower Crane
1.Since a mixture of argon and carbon dioxide is used as welding gas, our luffing jib tower crane come with great appearance and stable welding quality, even for large weld penetration.
2.The main structural parts of this lifting machinery, like single angle steel, are made of Q345 manganese steel which ensure strong environment adaptability.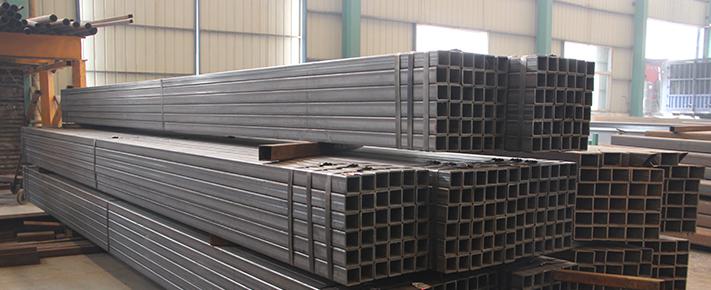 3.Split mast sections are completely made through primary welding and then processing in CNC machining center. This will ensure high connecting precision and easy assembly.
4.Thanks to frequency converting system, the hoisting, slewing and trolleying mechanism of this luffing tower crane realized infinitely variable speed,thus considerably reducing impact load to these mechanisms lowering variation of stress amplitude and improving fatigue life.
5.Hoisting mechanisms adopts precision hardened gear reducer and zero-speed brake. So, its noise is greatly reduced. Particularly, hardened gear reducer ensure stable transmission. Large bearing capacity, low noise and long service life.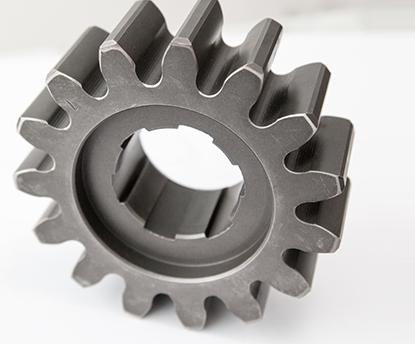 6. In our luffing jib tower cranes, the electric cabinets are all equipped with Schneider contactor circuit breakers and indicators which guarantee high quality an well as after-sales services.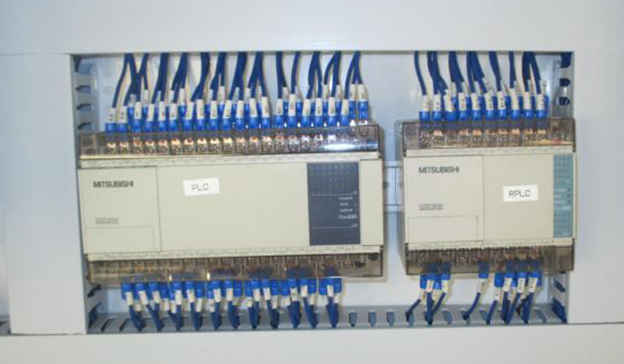 7.Operator cabin of this heavy duty crane feature large space. Toughened glass offers high safety and excellent vision. Internally installed electric cabinet is water and dust proof and has great heat dissipation.
Project Cases of Luffing Jib Tower Crane :
Our luffint jib tower crane have been used in a large number of construction projects both at home and abroad. In these projects, the city cranes can excellently complete material handling and hoisting works with low noise, high safety and superb efficiency.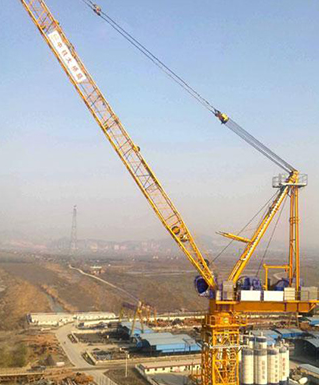 Want to know more details and price?Write to us, luffing jib tower crane catalogue will be sent to
you at once!
Construction machine, pls refer the following link
Construction hoist, pls refer http://www.hbhscn.com/construction-hoist_p8.html
Flat top tower crane, pls refer http://www.hbhscn.com/flat-top-tower-crane_p9.html
Hammerhead tower crane , pls refer http://www.hbhscn.com/hammerhead-tower-crane_p10.html
Suspended platform , pls refer http://www.hbhscn.com/suspended-platform_p12.html
Tower crane, construction hoist manufacturer 's workshop http://www.hbhscn.com/tower-crane-construction-hoist_nc6