Construction Hoist
PRODUCT DESCRIPTION
Construction hoist, also named construction elevator, building elevator, building hoist.
Main parameters
Max load capacity (kg)

2000

Max. erection load(kg)

1000

Speed (m/min)

33

0-40

0-54

0-63

Max. erection height(m)

150

200

300

Cage Dimension (L X W XH) (m)

3*1.5*2.4

Height from foundation to the bottom of cage (m)

0.46

Space between two tie-ins (m)

≤0.9

Distance above the last tie-in(m)

≤7.5

Power supply rate

380V +/-5% 50HZ (special power can be made )

Motor qty and power (kw)

3*8.5

3*11

3*15

2*13

Rated current of motor (A)

20

24

32.2

28

Frequency converter power(kw)

37

55

Safety device

SAJ40-1 .2A

SAJ40-1.4A

Mast section (mm)

450*450,650*290,650*650,650*900,800*800

Cage(m)

1.8*1.35*2.2, 3*1.5*2.4, 3.2*1.5*2.4, 3.2*1.7*2.4, 4.5*1.6*2.6, 5*2.5*2.75
How we make construction elevator?
We always focus on improving the technology & quality of machine.
1.Select famous and quality raw material supplier, buy in batch, gurantee the quality from the first stage.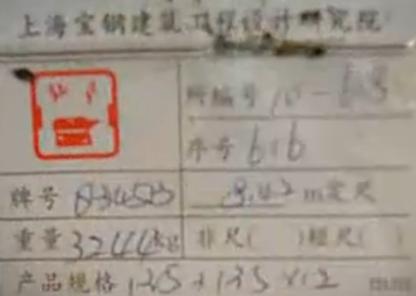 2.All the structures adopt reaming impeller blasting technology, the adhesion of surface painting is good.
Automatic impeller blasting and spraying assemble line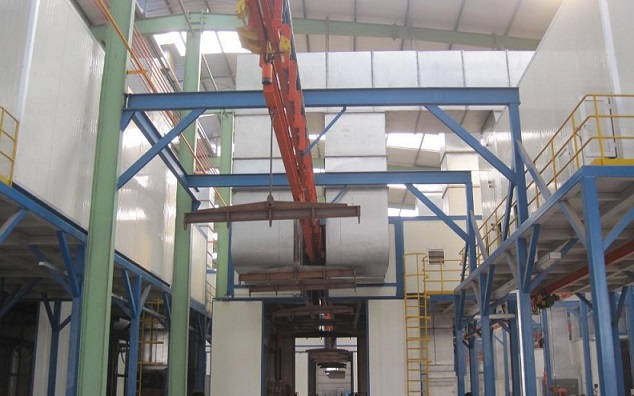 Assemble painting line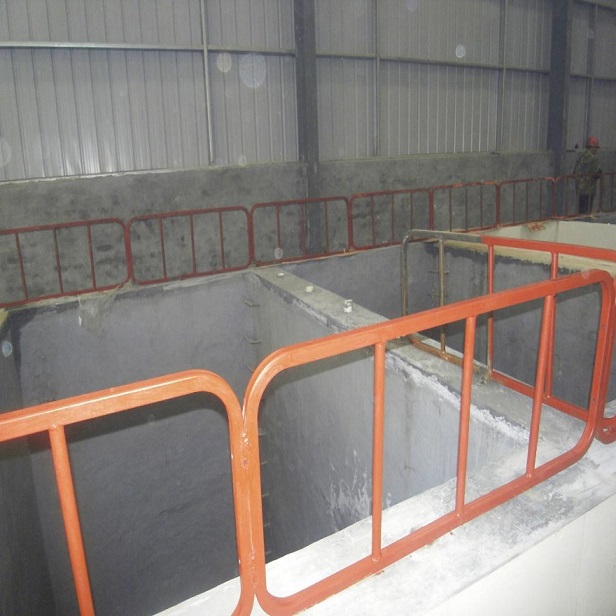 Hot dipped zinc surface treatment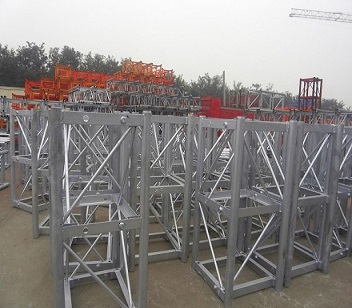 3. The mast section of construction elevator adopt welding robot to weld, reliable in elegant and appearance.
4.Cage guarding board adopts flower aluminium board and numerical controlling punching aluminium board, the weight of cage is light, elegant and beautiful in appearance.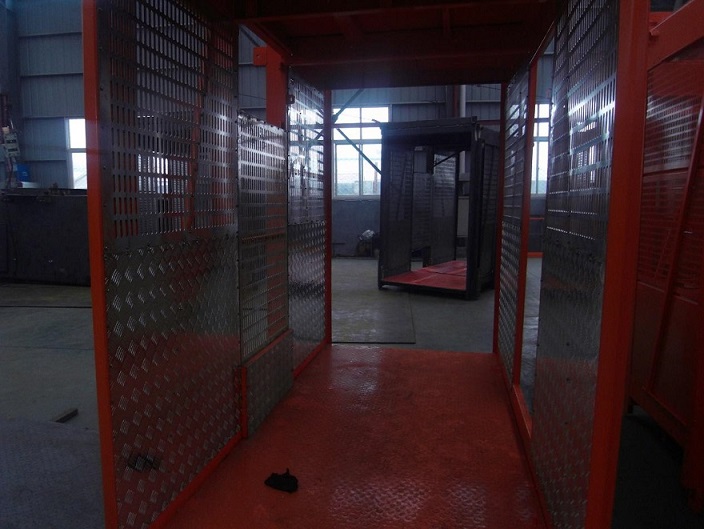 5.Driving device – provided by the professional manufacturer,high mechanical efficiency, extended service life and steady performance.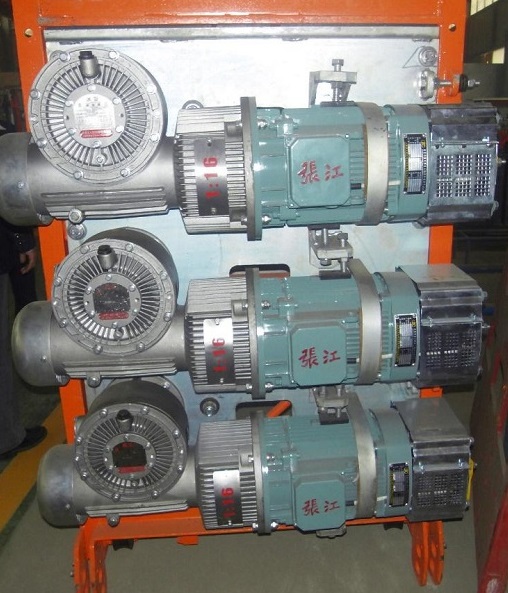 6. Imported and famous brand electric components are reliable in performance and easy for maintenance.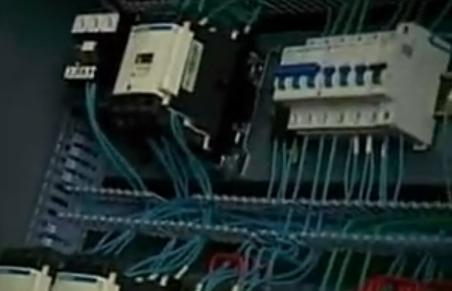 7.Overload protection,variety of limiter and mechanical chain device are reliable and complete, optimal safety device select SAJ40-1.2,which restricts the excessive downward movement of the cage and prevent cage falling addidents.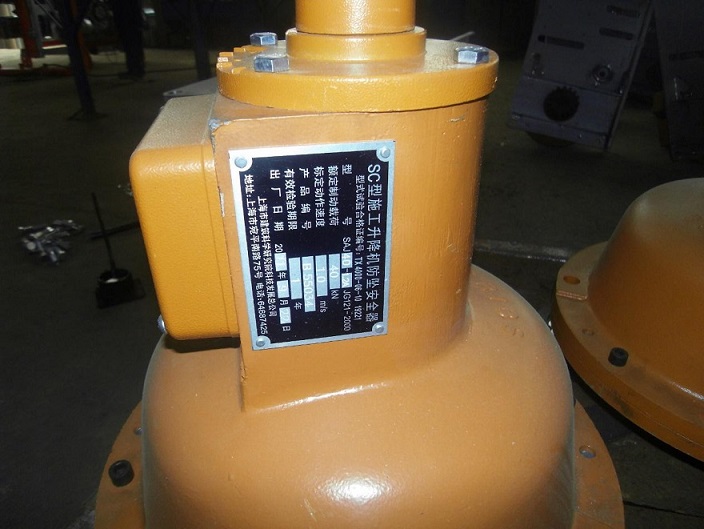 8.Variable- frequency construction elevator are safe, stead, comfort, start electricity is smaller then the working electricity and efficient.
Main consisting and feature
1.Main Electrical system
A complete electrical control system consists of upper electric cabinet, lower electric cabinet, driver cabin control board and control cable etc.Main electrical components are from Schneider Electric.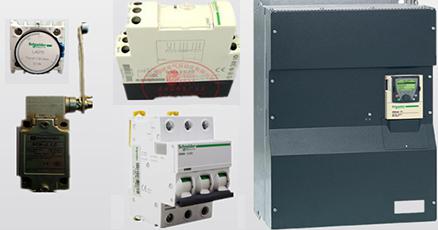 2.Gear Train
We use C&U or NSK famous brand bearings that come with long lifespan.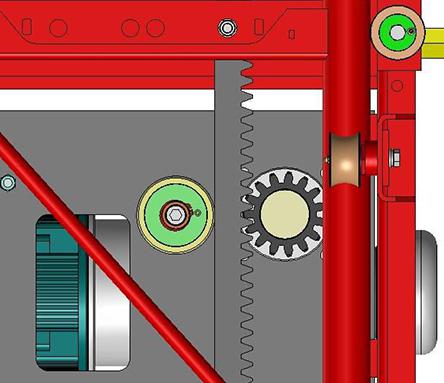 3.Anti-falling device
Over speed protection device consist of anti-falling device ,base plate , back gear and stop block.
4.Driver cabin
Driver cabin of construction hoist is constructed by hot dipped galvanized plates with surface powder spraying treatment which ensure superior corrosion resistance,LED lights are installed for lighting.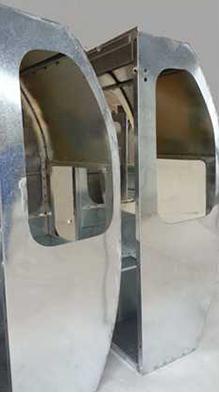 5.Transmission device car
It is for holding the transmission device is equipped with an automatic oiling machine that can ensure perfect lubrication of rack and pinions, thus extending service lift, reducing shock and noise and improving riding comfort.
6.Cable pulley
It can completely handle the technical difficulties to correctly install the cable.
7.Gin pole
It is designed to move the cable up and down , avoid fatigue crack problem.
8.Cable drum
Cable drum of our construction hoist is engineered from hot dipped galvanized plate, ensure better sorrosion resistance.
9.Adjustable boom
When hoisting attachment frame, it can be adjusted to 90° and lift at the middle position;when hoisting mast sections, it can be adjusted to 135° to improve hook height.
10.Mast
The main chord of mast secion comes in ∮76*6 and ∮76*4.5, and is made of high frequency welded steel pipe, enwuring high strength , high straightness and great wear reistance, planeness of mast section is kept within 0.2mm and straighteness accuracy of chord is less than 0.6mm.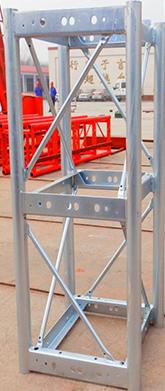 11.Cage
The main stressed member of cage is made of Q345B cold roll forming steel.
12. Cage guardrail
The cage guardrail is constructed from galvanized steel pipe or aluminum alloy pipe and assembled by connectors and bolts.
13.Base frame
Foundation bolts come in M27*460mm, and feature hot dipped galvanizing process which will extend their lifespan.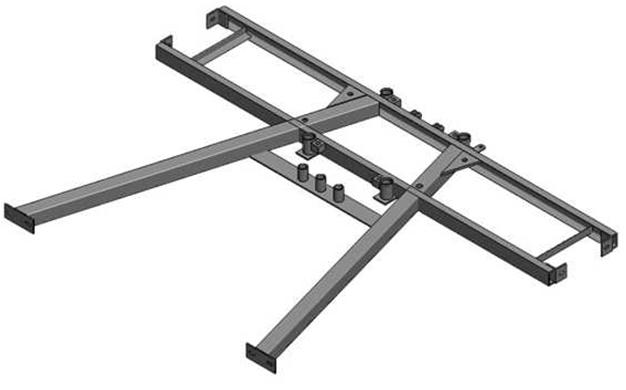 Why us?
Leading manufacturer for tower crane and construction hoist
| | |
| --- | --- |
| Manufacturing Experiences | 15 years |
| Employee | 2200 person |
| Area | 268,000 square meters |
| workshop | 130,000 square meters |
| output | 12,000 sets /year |
| Subsidiary factory | 6 |
| Quality | ISO9001:2000 "Famous Brand" by China goverment |
| types | 9 series ,more than 20 Model Nos. |
First class equipment
| | |
| --- | --- |
| Robot automatic welding system | The welding quality of main load structure has reach advanced international degree in the same industry. Turntable adopts robot automatic welding, make perfection more perfect and guarantee the quality of every product. Mast section of construction elevator adopt tooling positioning and robot welding. |
| Automatic impeller blasting and spraying assembly line | The large structure parts are dealt with impeller blasting before spraying. That removes steel surface oxides and welding spatters effectively, eliminates the internal stress producing in welding process, increases the parts anti-figure strength and steel surface hardness, increases painting adhesion and prolong the service life of the product maximizes efficiency and save energy. |
| 6m x 12m CNC plasma cutting machine | Plasma cutting machines carries on cutting sheet material, not only quick cutting speed, but also smooth cutting surface, and small thermal deformation. |
| Precision machine tools | The crucial parts between the plugs of tower heads, jibs and the machine holes adopt broaching machine processing, improving the hole precision. |
| Double-faced milling machines process the end surfaces. | Every four masts are grouped and processed together on both end surface, so that flatness of each mast section is guaranteed. |
Strict Quality Examiniation Raw material test ,test of welding, checking welding quality of appearance, assembly and adjustment of jib, tower head and pivot in factory . Good price and after service Regard every customer's project as our own project, give our and biggest support and caring.
Construction machine, pls refer the following link
Flat top tower crane, pls refer http://www.hbhscn.com/flat-top-tower-crane_p9.html
Hammerhead tower crane , pls refer http://www.hbhscn.com/hammerhead-tower-crane_p10.html
Luffing jib tower crane, pls refer http://www.hbhscn.com/luffing-jib-tower-crane_p11.html
Suspended platform , pls refer http://www.hbhscn.com/suspended-platform_p12.html
Tower crane, construction hoist manufacturer 's workshop http://www.hbhscn.com/tower-crane-construction-hoist_nc6